If your business isn't ranking in the top 5 for your relevant keywords, you are missing out on significant brand visibility. Did you know that approximately 75% of all clicks go to the top 5 search engine results? Simply put, if you want your business to be discoverable online, you need to implement a search engine marketing plan; you need Newcastle SEO.
Digital marketing agency Newcastle Upon Tyne
Newcastle is a superb location; it has many advantages for business. Being a thriving city, there are many opportunities to attract new customers and network with other companies. Also, with two great universities, there's a great talent pool to recruit new staff from as your business grows.
Newcastle is also known throughout the country as the home of one of the UK's most beloved bakery chains, Greggs, one of the most well-known TV presenter duos Ant & Dec, and of course, Newcastle is home to one of the best British footballers ever. To this day, Alan Shearer is the number one premier league goal-scorer of all time, with a total of 260 goals to his name.
Regarding business, Newcastle is the commercial hub of the Northeast region, contributing over £10 billion to the UK GVA. In earlier times, during the 19th century, Newcastle was a leading area for coal, shipbuilding, and engineering. However, today the city is most known for its office service, retail employment, and of course, its thriving nightlife. According to The Rough Guide To Britain, Newcastle's nightlife is the number one tourist attraction in Great Britain.
However, being such a phenomenal city to do business in has drawbacks. How does one stand out from the crowd? Digital marketing is arguably one of the most powerful tools at a business's disposal in the 21st century. Specifically, SEO is a very potent technique and exceptionally cost-effective, especially when compared to more traditional marketing techniques such as print advertisements or cold calling to generate brand awareness.
SEO Newcastle digital marketing agency
Search engine optimisation is a complex process, but at its core, search engine marketing is centred around keyword choice. The goal is to curate a solid selection of keywords your business can consistently rank for. Firstly, your website's content needs to be optimised for search engines; secondly, the source code needs to be optimised. This identifies your website (and, by extension, your brand) as a trusted source of information regarding your industry, which in turn increases the overall average ranking position of your website and the ranking positions for specific search terms.
The SOS Creativity SEO process is split into five key steps: enquiry, due diligence, implementation, testing, and finally, support.
---
Initial enquiry
At SOS creativity, we start with a consultation to learn about your business, objectives, and ideal audience. We find most websites cover the basics of SEO, but there are always key areas which can be improved. During this stage, we listen to your goals and the challenges you face as a business and identify obstacles in your path to success.
Our due diligence
As digital marketing experts, we aim to improve your site's visibility and ranking potential. We commit to our clients very seriously; our due diligence process includes considerable research and analysis. Covering areas such as competitors, target audience, and keywords. 
Implementation
Using the information gained from our enquiry and due diligence, our search engine marketing team will strategise and formulate a plan of action to achieve your business's online goals. 
Testing
Every plan can be refined and improved; we use the data gathered from our implementation stage to test and improve our marketing activities consistently. We work hard to ensure you receive a high-quality service that provides value for money and meets your business's objectives. 
Support
Our process concludes with the support phase. In the campaign's final step, we ensure that your needs are taken care of. Our SEO experts are also available to answer any questions you may have. 
---
SEO audit of your website
Submit your website address to find out how you stack up with your competitors. By doing this, a comprehensive SEO report will be created for you.
SOS Creativity, why choose us instead of other SEO agencies Newcastle?
In an ideal world, every business would run their digital marketing campaigns in-house with a dedicated digital marketing specialist. However, whilst it is possible to run your own SEO campaign in-house, keeping up to date with the latest changes to search engine algorithms, keeping up to date with best practices, and implementing the campaign can be a very time-consuming and costly process. Two precious commodities that many businesses cannot afford to spare on an in-house digital marketing expert.
For many, consulting a SEO specialist at a SEO company in Newcastle is the ideal choice. It provides the skills of digital experts at an affordable cost. So, what makes SOS Creativity different from our competition. Why should you choose our services over another agency or a freelance SEO provider?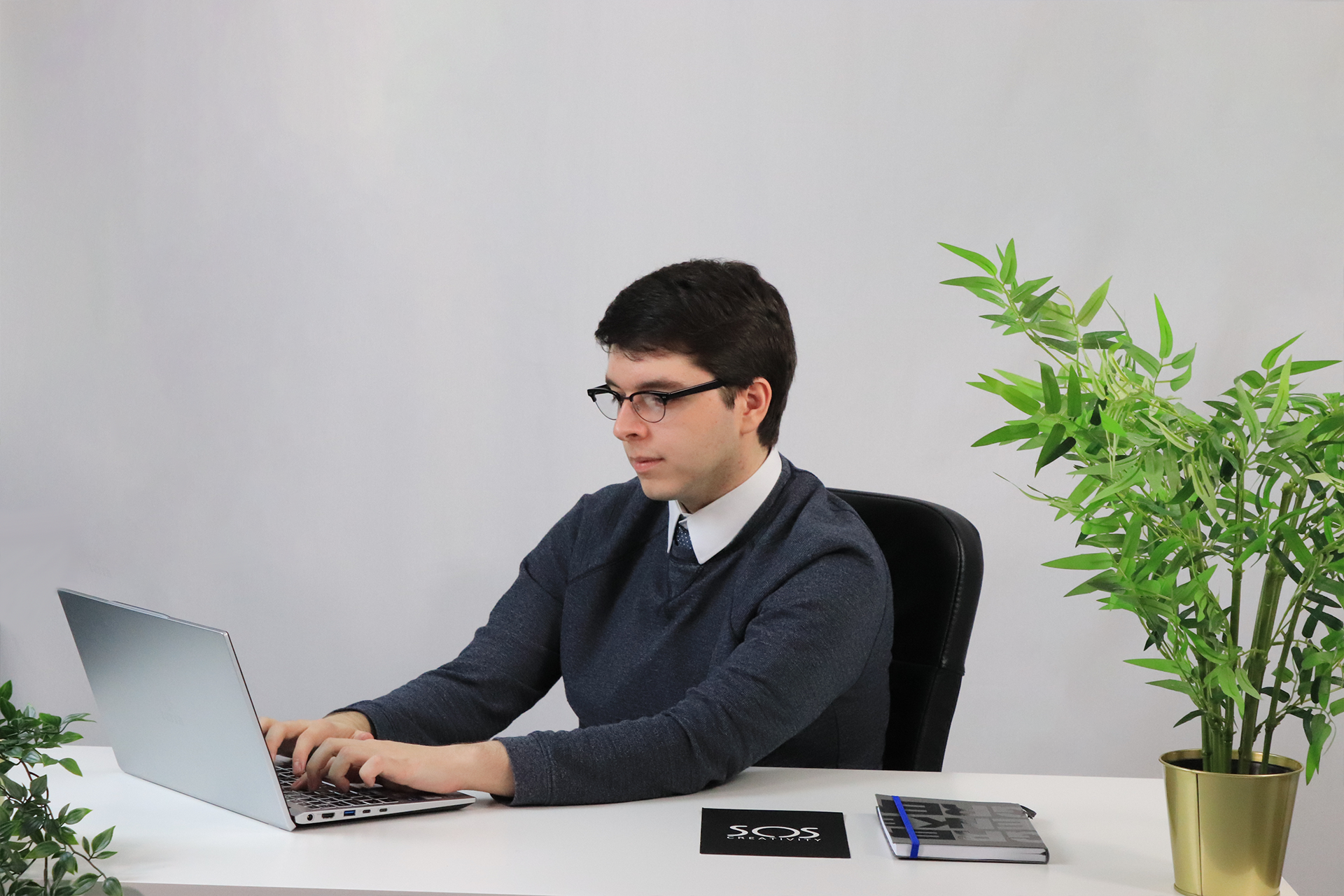 We don't see ourselves as just a marketing agency; we're your marketing partner. We use our extensive experience and knowledge to help your brand rank and increase rankings for selected keywords, with the ultimate goal of generating more leads and conversions. We pride ourselves on providing not only high-quality marketing services but also superb standards of customer service. We respond to all emails within three working hours or sooner and solve technical requests within four working hours or sooner.
As a SEO company, we have a strict set of core values which sees us as an extension of your team; we are your PARTNER:
---
Polite, friendly, and easy to work with. Our SEO process is as effortless as it is enjoyable. 
Approachable and open to suggestions. Don't hesitate to tell us your ideas and let us make them happen. 
Respectful. Feedback is essential to developing the best possible solution for your business.  
Trustworthy. When we say we're going to deliver something, we do it on time and to the best of our experience and ability.  
Nimble. Life is full of surprises – we have the skills and expertise to adjust to any unplanned surprises easily. 
Equitable. We believe in fairness and treat all our clients with the same high level of service. 
Reliable. We only accept one outcome from our projects; a very happy client
Search Engine Optimisation and marketing from SOS Creativity; multi-award-winning SEO experts
If you want to learn more about the many online marketing solutions available from SOS Creativity, please don't hesitate to get in touch. Give our team a call on 0800 999 1339, send an email at info@soscreativity.co.uk, or reach out on social media. Let's discuss your business' future in the digital world.
SEO audit of your website
Submit your website address to find out how you stack up with your competitors. By doing this, a comprehensive SEO report will be created for you.