Successful SEO agency in London
As one of London's most successful SEO agencies, we're always excited to deliver creative and innovative solutions to marketing challenges. Call SOS Creativity today on 020 3633 9934 and enquire about our SEO services for London-based businesses.
Affordable SEO services in London – How much do London SEO services cost?
At SOS Creativity, we're fully committed to providing our London SEO customers with high-quality SEO services at affordable prices. That's why we offer three distinct packages. Professional - Premium, and Premium Plus.
Our Professional package includes three primary keywords, as well as fifteen of each: secondary, related, and FAQ keywords. The package consists of SEO copywriting, WordPress landing page design, technical SEO, on-page SEO, off-page SEO, and local SEO for London strategy.
If you would like to upgrade to our premium, or premium plus packages, your keyword count will be increased with the addition of regional and national SEO strategies, as well as voice search optimisation.
Award-Winning SEO experts; SEO London
London is the capital of England and the United Kingdom, a thriving hub of business and culture. People from around the world come to London to do business. Thanks to its centuries of history stretching back to Roman times and iconic cultural landmarks such as the London Eye, it attracts tourists worldwide. Simply put, it's one of the best places in the world to run a business.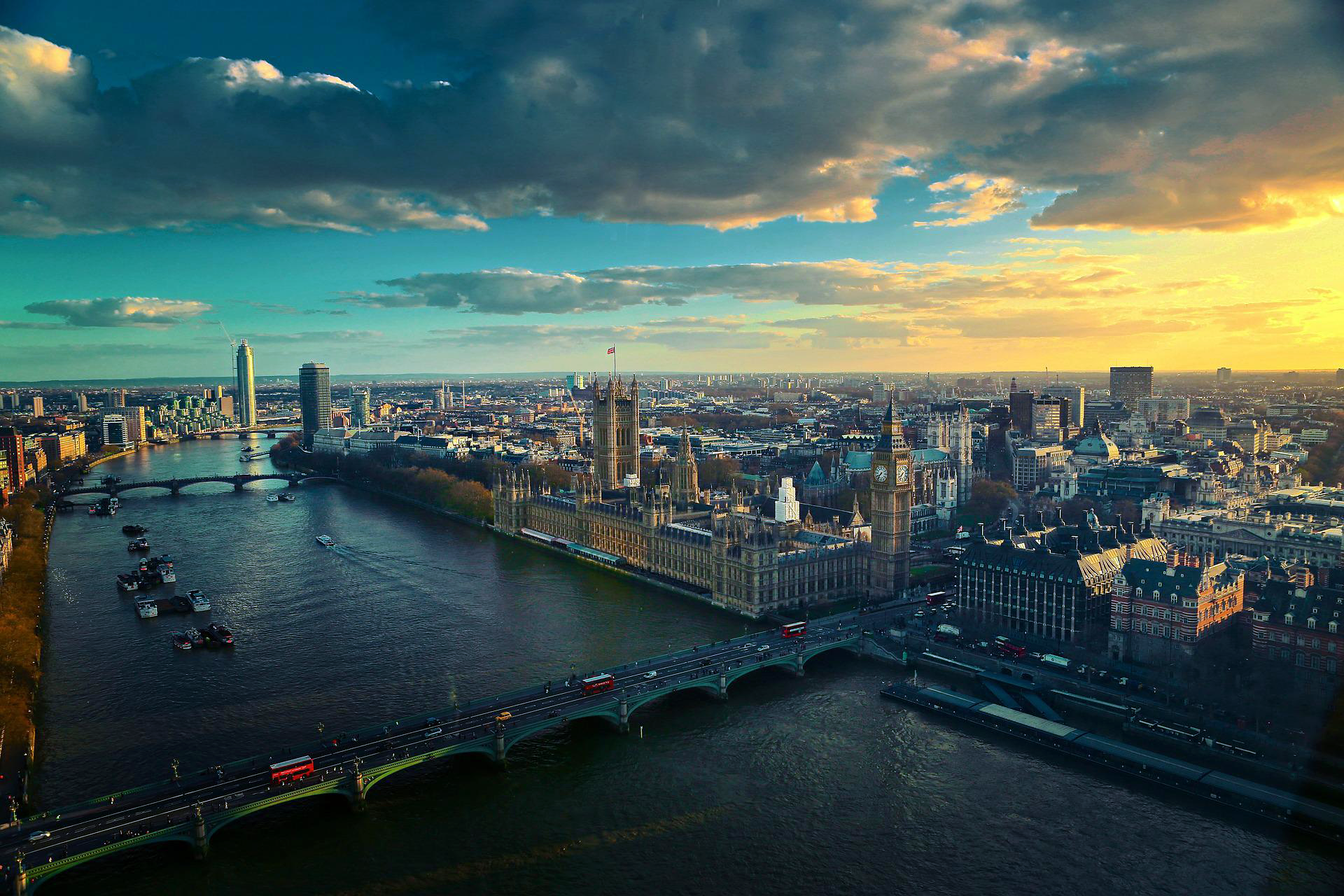 Being such a fantastic location comes with many advantages; many potential customers and other businesses to network with. However, it also comes with steep and fierce competition. To succeed in London and stand out from the hundreds of other companies, you need a tailored marketing campaign that emphasises your strengths and makes up for your weaknesses. You need a digital marketing campaign from a multi-award-winning team; you need London SEO from SOS Creativity.
Local SEO companies in London
We offer the full digital marketing services of a Local SEO company in London, optimising your business's digital presence on and off the website, seeking quality backlinks and ensuring high-quality content.
SEO is a very powerful marketing tool. It can be tailored for specific local regions, providing a powerful marketing boost in local searches. This is known as Local SEO.
London is a large and diverse community; not only do we fully understand this, but our in-depth local knowledge allows us to target our campaigns to specific regions of the Greater London area. After all, an audience in Bromley has many local differences from Kensington or Hammersmith, which those not fully embraced in the Greater London culture may not be aware of.
SEO audit of your website
Submit your website address to find out how you stack up with your competitors. By doing this, a comprehensive SEO report will be created for you.
Expert SEO consultant in London
Our SEO experts are available to provide expert-level SEO consultancy to London businesses. Thanks to our extensive knowledge, we can identify areas of concern within your current marketing strategies and suggest improvements to optimise your digital marketing campaign.
Using specialised software, our team can audit your website, providing a comprehensive SEO report detailing how well you are currently performing against your competitors.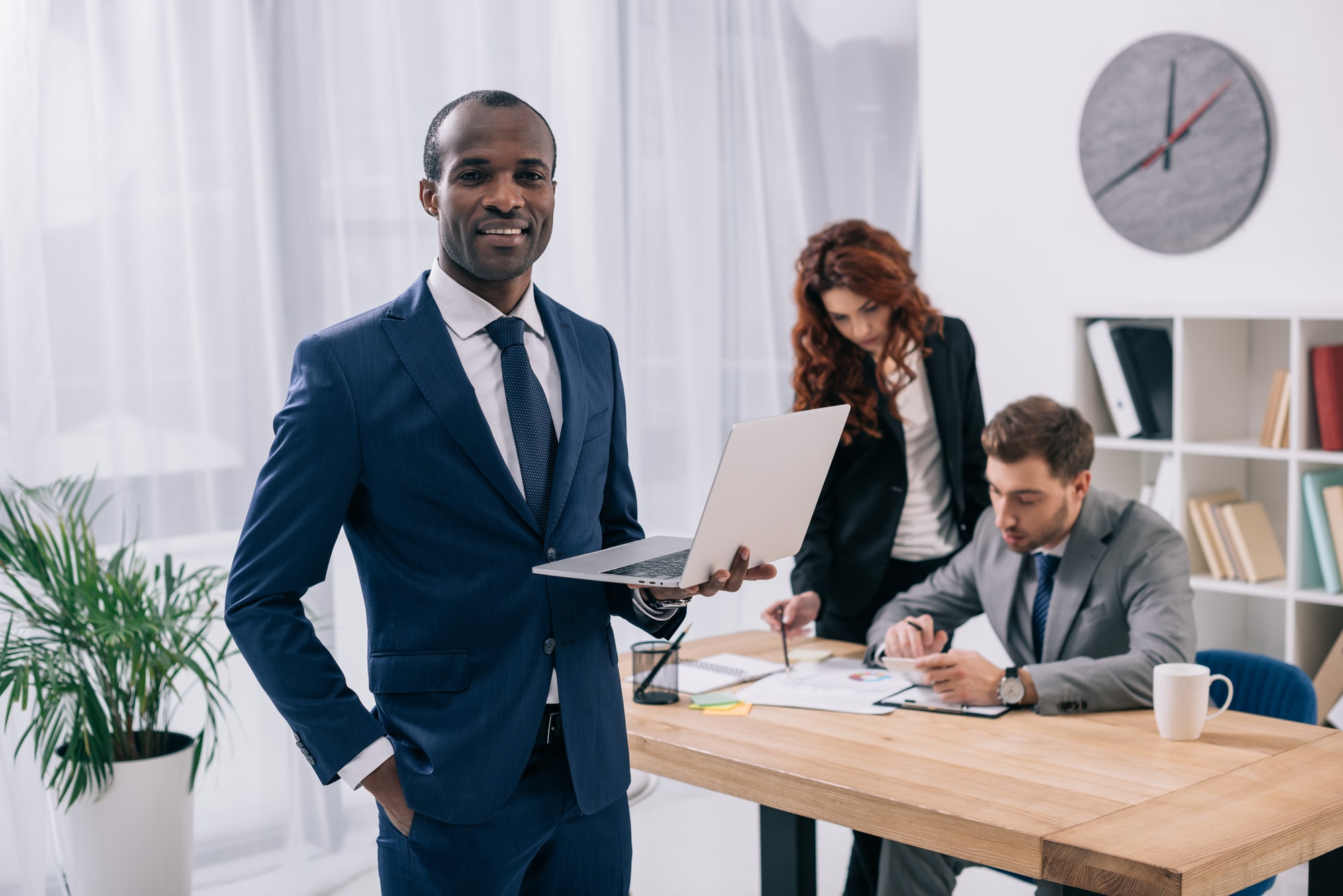 We can audit specific search queries, looking at how often they are searched and the difficulty of acquiring ranking web pages in these results. From there, we can make an informed decision regarding the likelihood of a successful marketing campaign for that keyword.
Thanks to our wealth of experience in SEO, we can identify keyword opportunities to allow your business to reach new customers and clients. We view ourselves as an extension of your business, as your external marketing department. As such, your success is our success. We're fully motivated to give your business the best possible marketing solutions, lending our years of expertise and experience to companies from diverse industries.
What is London SEO? Does your business need digital marketing?
SEO is different to many other forms of marketing. There is a high cost with standard marketing approaches such as cold calling or passing out flyers. SEO, on the other hand, provides great cost-effectiveness when compared to more traditional forms of marketing. Search Engine Marketing relies on a few key tenants. High-quality content, a smooth and easy-to-use website, and quality links. We achieve this through our phenomenal on-page and off-page SEO services.
A website that ranks high with search engines is essential for your company to succeed in a digital environment. Understanding search engine marketing and optimisation are crucial to increasing your traffic and brand awareness. Search marketing is a careful blend of art and science; you cannot create quality SEO content without creativity and carefully implemented theory. Did you know that approximately 75% of clicks go to the top 5 search engine results? You are missing significant brand visibility and credibility if your business isn't ranking in the top 5 for your relevant keywords.
To us, marketing is more than words, images, or code. It's about the relationship you build between business and customer; it's about the journey you go on together as you understand each other, your needs and your goals. When you know all of this, you can successfully (and, more importantly, repeatedly) transform curiosity into brand loyalty. That's our goal at SOS Creativity. We work hard to give your business the reach and brand awareness it deserves. We use the bread and butter of all digital marketing solutions, Search Engine Optimisation. More commonly known as SEO.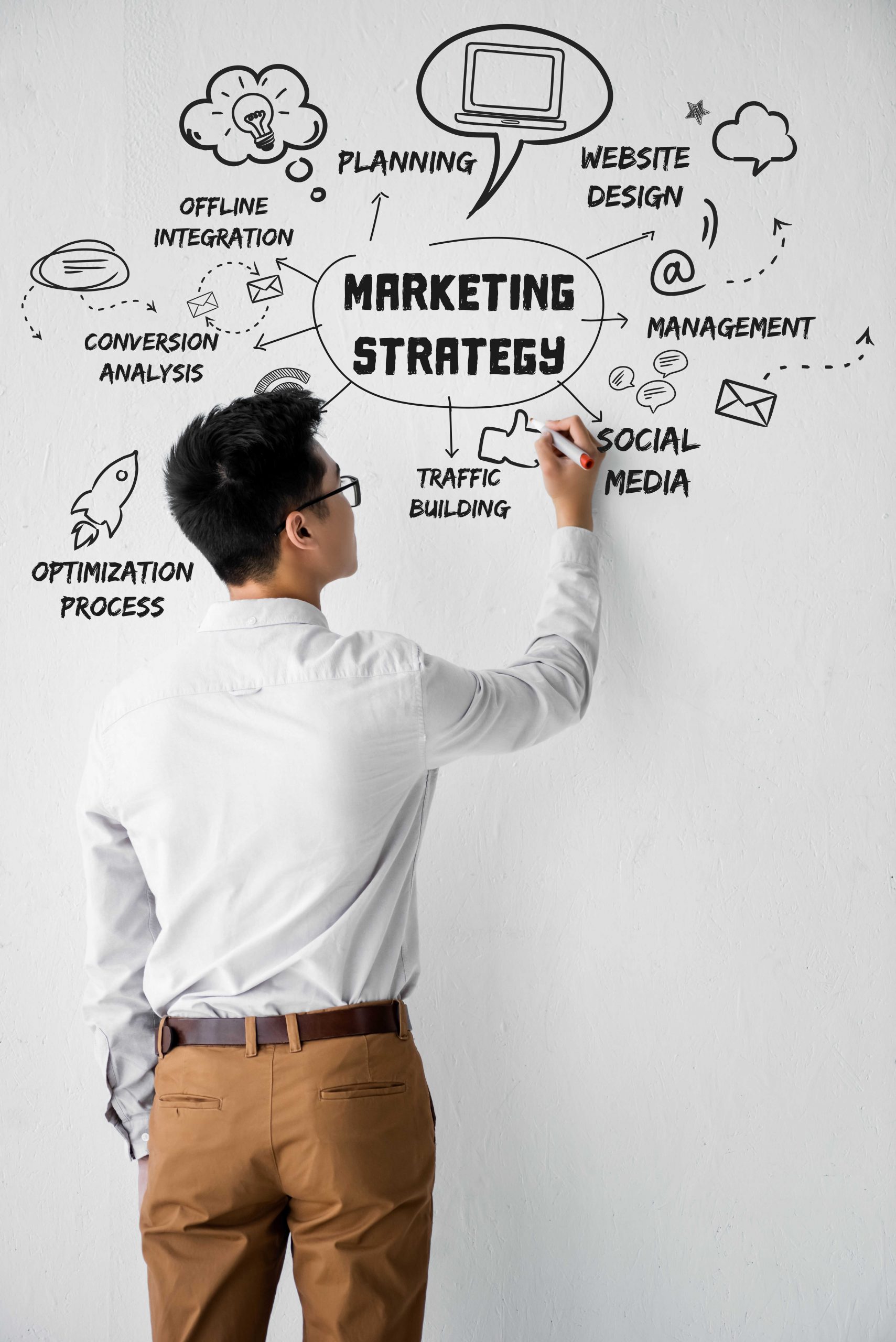 London SEO method: Our 5-step process explained
High-quality search engine optimisation relies upon a core process that optimises your website to be easily accessible to site crawlers. These bots (also known as spiders) crawl across the World Wide Web by search engines so they can index web pages.
The SOS Creativity SEO process is split into five key steps: enquiry, due diligence, implementation, testing, and finally, support.
---
Initial enquiry
At SOS creativity, we start with a consultation to learn about your business, objectives, and ideal audience. We find most websites cover the basics of SEO, but there are always key areas which can be improved. During this stage, we listen to your goals and the challenges you face as a business and identify obstacles in your path to success.  
Our due diligence
As digital marketing experts, we aim to improve your site's visibility and ranking potential. We commit to our clients very seriously; our due diligence process includes considerable research and analysis. Covering areas such as competitors, target audience, and keywords. 
Implementation
Using the information gained from our enquiry and due diligence, our search engine marketing team will strategise and formulate a plan of action to achieve your business's online goals. 
Testing
Every plan can be refined and improved; we use the data gathered from our implementation stage to test and improve our marketing activities consistently. We work hard to ensure you receive a high-quality service that provides value for money and meets your business's objectives. 
Support
Our process concludes with the support phase. In the campaign's final step, we ensure that your needs are taken care of. Our SEO experts are also available to answer any questions you may have. 
Our on-site & off-site SEO company in London process
Search engine optimisation is a complex process, but at its core, search engine marketing is centred around keyword choice. The goal is to curate a solid selection of keywords for which your business can consistently rank. This is achieved through two SEO branches, on-site and off-site SEO.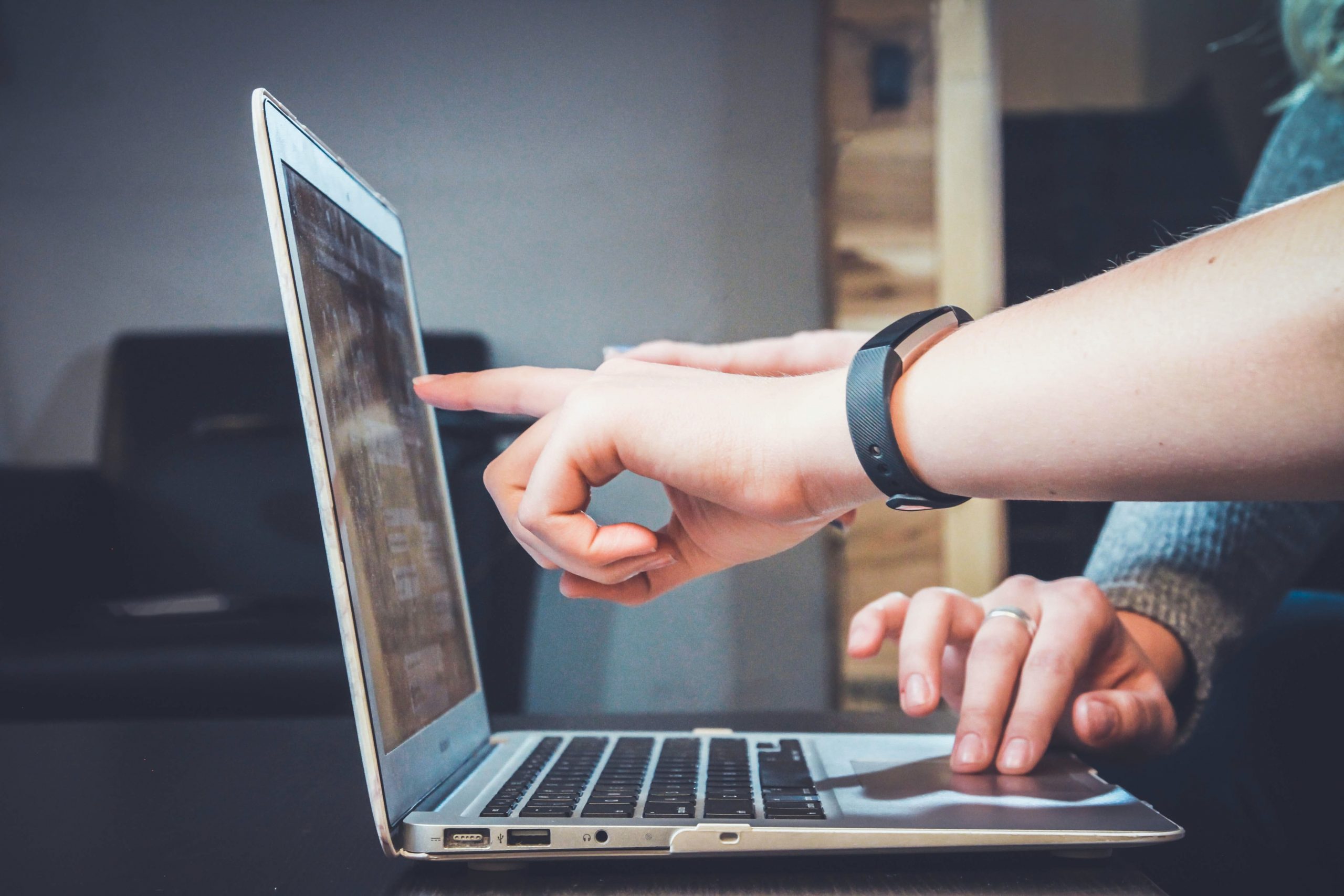 SEO

London;

o

n-site SEO
On-site SEO is a two-pronged approach. Firstly, your website's content needs to be optimised for search engines; secondly, the source code needs to be optimised. The search engine marketing specialists at SOS Creativity achieve this through our comprehensive 15-step on-site SEO process.
---
1. Obtain access details & desired client key terms (the terms will be defined in the first week as further research is needed in this area). 
2. Carry out a full content review on site. 
3. Review & assess key terms by search volume & competitiveness, review site content & meta. 
4. Optimise all site content, meta and headings. 
5. Audit all on-site technical elements. 
6. Issue fixes & areas of optimisation to plan out technical SEO. 
7. Implement on-site fixes as per the agreed list. 
8. Compress images. 
9. Minify code where needed. 
10. Check site speed on desktop & mobile. 
11. Disavow toxic links. 
12. Submit the site for Google indexing. 
13. Set up/Optimise the site's local Google My Business page for local SEO optimisation. 
14. Final SEO On-Site checklist. 
15. Provide client with final report & work completed. 
SEO

London;

o

ff-site SEO

 
Off-Site SEO is centred around increasing your website's authority. This identifies your website (and, by extension, your brand) as a trusted source of information regarding your industry. This, in turn, increases your website's overall average ranking position and rankings for specific search terms.
We achieve this through our off-site SEO process, which is as follows: 
---
1. Increasing the number of links to the site using a staggered strategy. 
2. Improving the quality of the links on the website. 
3. Targeting high domain authority links. 
4. Researching backlink opportunities from trusted/authoritative sites. 
5. Monitoring toxicity. 
6. Link disavow activity. 
7. Local SEO optimisation. 
8. Local SEO citation creation. 
Want to find out more about SEO for your website?
By getting in touch with our team, we'll run an audit on your website to find out your current SEO rankings. From there, we will put together an effective SEO strategy to optimise your website.
Multi-Award-Winning SEO agency in London
The SOS Creativity team are close-knit, hard-working, and passionate industry experts. Our enthusiasm and passion for the industry are demonstrated in the many awards we have won as a company. This includes accolades for both Digital Marketing and Web Design.
Our award-winning SEO and web design techniques are specifically implemented to give your business the best possible chance of climbing the search engine results pages, reaching new customers and inspiring existing ones. To achieve this, we utilise four core SEO techniques, Keyword research and analysis, SEO Content Writing, SEO-Friendly Web Design, and Backlink Analysis.
What is SEO backlinking? London SEO services
Backlinking is a core SEO technique. This involves searching out high-quality links for your website. When deciding how well a webpage ranks in search engines, the search engines crawl through the internet using bots called spiders. Links are one of the metrics they use to measure the relevancy of a query. If many high-quality websites link to your business's website, the search engine identifies your business as an authority on the subject.
This provides a great boon to your rankings. However, the key component of this is high quality. Poor quality websites such as link farms can significantly damage your rankings as they are Black Hat Techniques. Instead, a good digital marketing firm will seek out high-quality, relevant backlinks from authoritative sources, enhancing your website's rankings in search metrics without resorting to unethical black hat techniques.
What's the difference between SEO & PPC? Digital marketing agency in London
SEO is different to PPC in many ways. Whilst both are forms of Search Engine Marketing (SEM), they are significantly different from each other. Another way to differentiate between the two is that SEO is known as Organic Search Engine Marketing (Organic Search), whereas PPC is known as Paid Search Engine Marketing (Paid Search).
• What is Search Engine Optimisation?

SEO marketing techniques focus on improving the rankings of the organic search results pages. These links cost your business no money when a user clicks. The only cost you bare is the cost of the expert hired to provide your SEO services. SEO has exceptional cost-effectiveness; however, it is a slow-moving marketing force, taking months to show the true effects. Think of SEO as the giant of the digital marketing world, while other techniques may move faster, but when SEO finally arrives, its huge impact is felt far and wide and is long-lasting.


• What is Pay Per Click advertising?

PPC marketing focuses on the paid search results. These search results cost money when a user clicks on your ad. Whilst this is a significant improvement over advertising that merely charges you for the ability to be seen, it's important to remember that clicks do not equal conversions. PPC charges you every time a user clicks on your advertisements, and it's estimated that only 2-6% of PPC advertisements convert into sales. That's over 90% of your paid-for clicks wasted.
Our secret ingredient – What makes SOS Creativity your ideal London SEO company?

 

 
In an ideal world, every business would handle its digital marketing in-house with a team run by an experienced and passionate digital marketing expert. Sadly, many companies lack the time or financial resources to dedicate to an in-house marketing department. However, for some, the concept of outsourcing your marketing to a third party is unappealing. Outsourced marketing has a stigma of being less personal, cookie-cutter, and dry. We seek to change that.
At SOS Creativity, we don't view ourselves as another marketing agency. We see ourselves as an extension of your team, considering our relationship not just a business transaction but a partnership.
As your PARTNER, we promise to be:
---
As your PARTNER, we promise to be:
Polite, friendly, and easy to work with. Our SEO process is as effortless as it is enjoyable. 
Approachable and open to suggestions. Don't hesitate to tell us your ideas and let us make them happen. 
Respectful. Feedback is essential to developing the best possible solution for your business.  
Trustworthy. When we say we're going to deliver something, we do it on time and to the best of our experience and ability.  
Nimble. Life is full of surprises – we have the skills and expertise to adjust to any unplanned surprises easily. 
Equitable. We believe in fairness and treat all our clients with the same high level of service. 
Reliable. We only accept one outcome from our projects; a very happy client
Digital marketing agency London; Reach out to SOS Creativity for London SEO services
We pride ourselves on providing not only high-quality marketing services but also superb standards of customer service. We respond to all emails within three working hours and solve technical requests within four operating hours or sooner.
By contacting our team, we can audit your website and determine the score of your site's current SEO rankings. From there, we will put together a strategy to optimise your website. Call our team on 020 3633 9934, email info@soscreativity.co.uk, or reach out on social media. Let's discuss your future in the digital world.
SEO audit of your website
Submit your website address to find out how you stack up with your competitors. By doing this, a comprehensive SEO report will be created for you.