As a Bolton-based digital marketing and web design agency, we specialise in helping quality businesses to grow by 40% in 12 months. Call us on 01204 292 388 to book your marketing consultation today.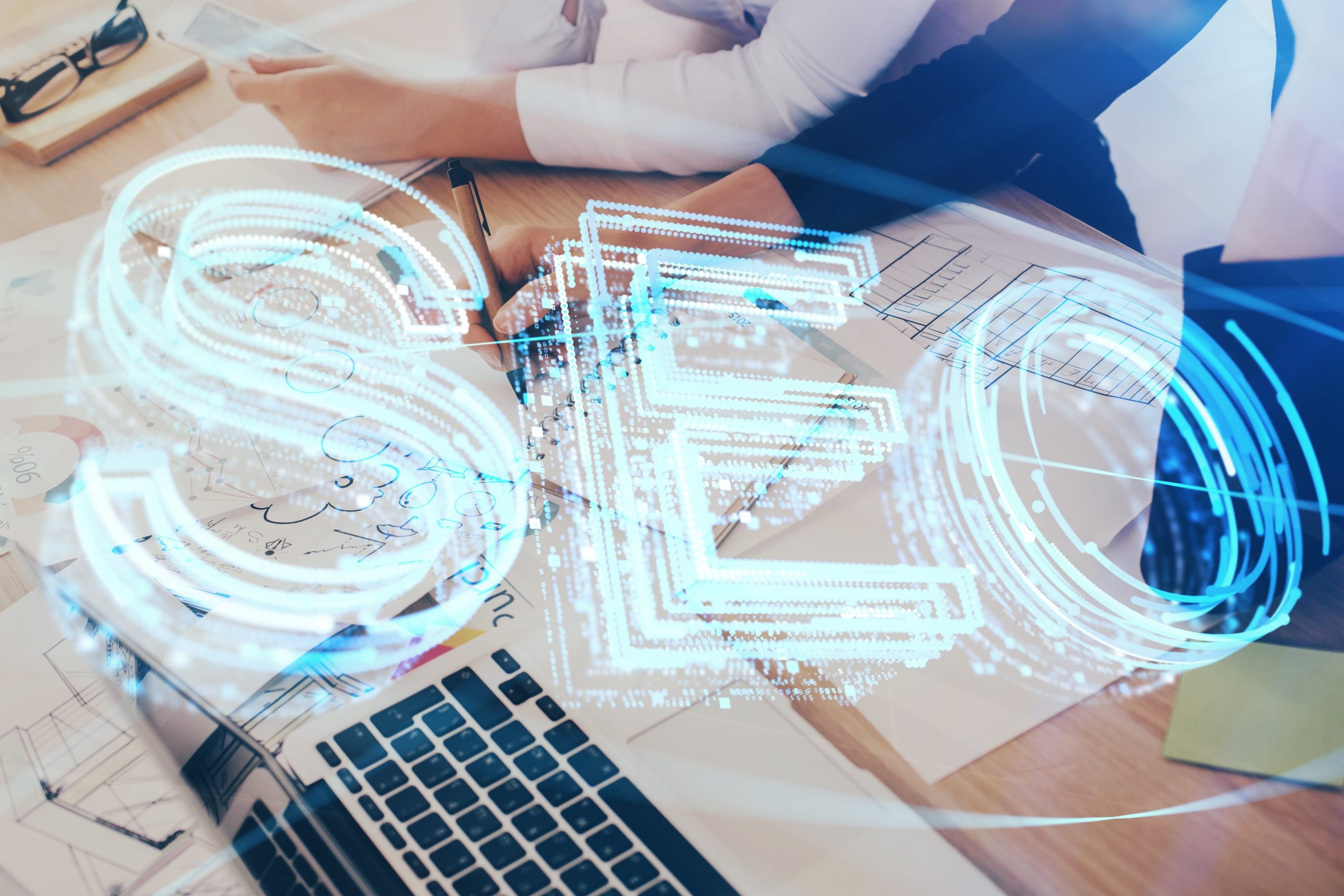 Search Engine Optimisation is the process of optimising your website to work in favour of what Google and the other major search engines are crawling for daily. By utilising SEO-friendly techniques, you will be able to increase your website's chances of ranking on those desired first pages for relevant search terms to your business and industry.
Effective Search Engine Optimisation relies on strategy, technical knowledge and more than anything, patience; noticeable results can take as long as three to six months or much longer depending on the competitive nature of your chosen keywords. SEO relies on two key elements for successful optimisation for your website – on-site and off-site from a top-level perspective. We specialise in both processes!
SEO audit of your website
Submit your website address to find out how you stack up with your competitors. By doing this, a comprehensive SEO report will be created for you.
Most websites cover the basics of SEO, but there are always key areas that can be enhanced. Our ultimate aim is to improve your site's visibility & ranking potential. At SOS Creativity, we start with a consultation to learn about your business, its objectives and its ideal audience. Once we fully understand your goals and aspirations, we can begin the process of SEO.
Initial enquiry
During this stage, we listen to your goals, the challenges stopping you from achieving them and understand who your ideal customers are.
Due diligence
Our process involves considerable research and analysis such as competitors, keywords, audience and many more.
Implementation
Using the results from previous steps, we're able to strategise and carry out the necessary activities to achieve your business goals.
Testing
Using the feedback we receive from data, we're able to consistently and optimally refine our activities to ensure you achieve your business objectives.
Support
During this phase, we make sure your needs are taken care off by being available to provide answers to any questions you might have.
The goal with SEO for your website is to cement a series of keywords that your business can rank for, based on your audience and the intent behind the search. We will then utilise our SEO process and skill set to help you rank high for the set keywords, increasing your brand awareness and traffic through to your website. The intention with the website traffic is to help you generate more leads.
After the webpage has been optimised for SEO, we send your website to be indexed by the search engine; Google. We then conduct various reporting to improve the ranking on Google's search results pages continually. This process can be broken down into on-site and off-site SEO.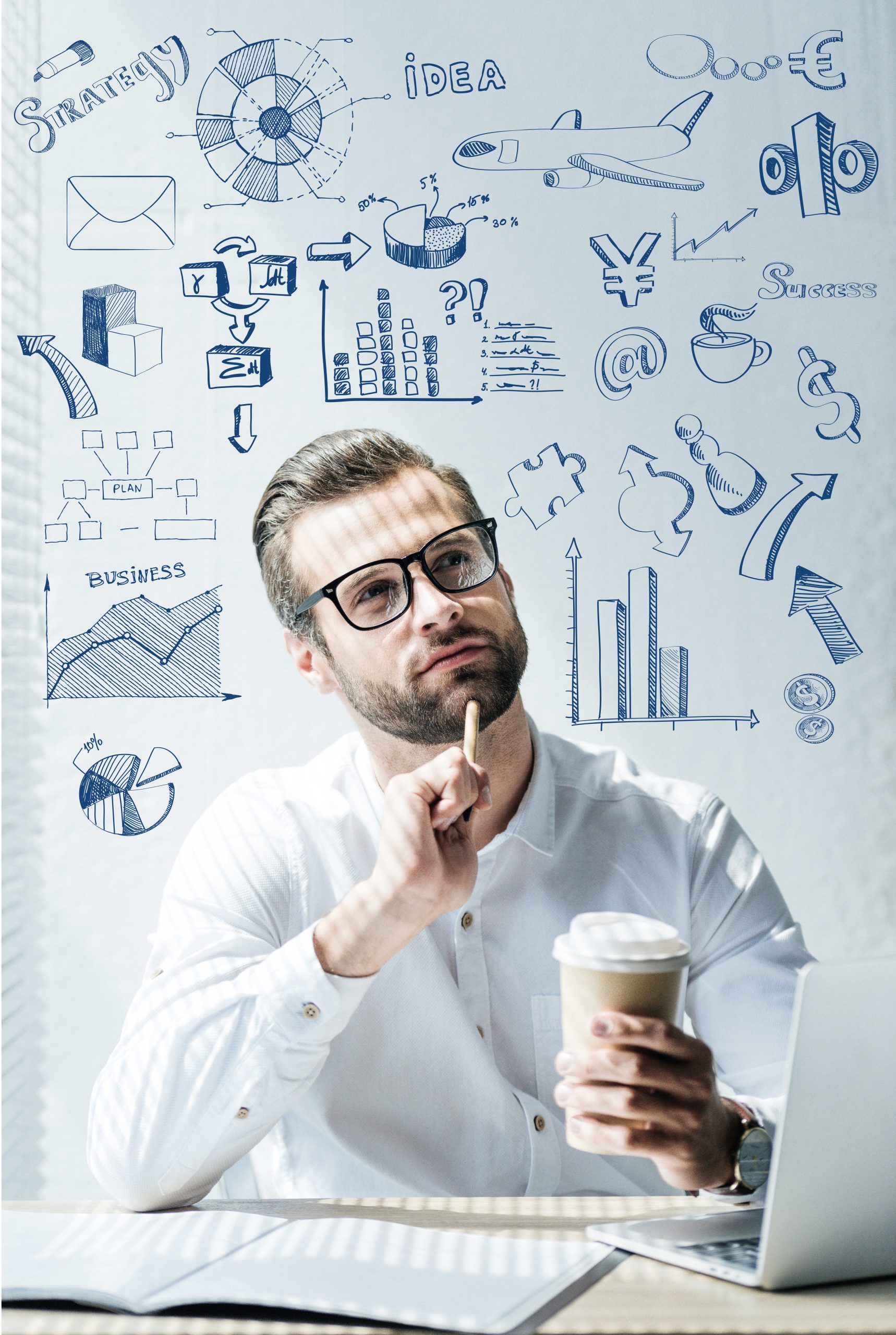 Obtain access details & desired client key terms (the terms will be defined in the first week as further research is needed into this area).
Carry out a full content review on site.
Review & assess key terms by search volume & competitiveness, review site content & meta.
Optimise all site content, meta and headings.
Audit all technical on-site elements.
Issue fixes & areas of optimisation to plan out technical SEO.
Implement on-site fixes as per the agreed list.
Compress images.
Minify code where needed.
Check site speed on desktop & mobile.
Disavow toxic links.
Submit the site for Google indexing.
Set up/Optimise sites local Google My Business page for local SEO optimisation.
Final SEO On-Site checklist.
Provide client with final report & work completed.
The aim of off-site SEO is two-fold, increase the overall average ranking position of your website and increase the ranking positions for specific search terms. We achieve this through our commitment to building the authority to your website through off-site SEO. We achieve this by:
Increasing the number of links to the site using a staggered strategy.
Increasing the quality of the links into the website.
Targeting high domain authority links.
Researching backlink opportunities from trusted/authoritative sites.
Monitoring toxicity.
Link disavow activity.
Local SEO optimisation.
Local SEO citation creation.
Want to find out more about SEO?
By getting in touch with our team, we'll be able to run an audit on your website and find out the score of your site's current SEO rankings. From there, we will put together a strategy to optimise your website.
Your in-house Bolton SEO team
We are a marketing partner based in Bolton, Greater Manchester, who specialise in helping companies within the financial services and retail sector grow by 20% in 6 months through their online presence.
At SOS Creativity, we place our customers in the centre of everything we do. We're a trustworthy, reliable and efficient agency who are focused on helping our clients grow through their online presence.
We have a strict set of core values as a business which sees us as an extension of your team; we are your Bolton based SEO PARTNER:
Polite, friendly and easy to work with. Our SEO process is as effortless as it is enjoyable.
Approachable and open to suggestions. Don't hesitate to tell us your ideas and let us make them happen.
Respectful. Feedback is an essential part of developing the best possible solution for your business.
Trustworthy. When we say we're going to deliver something, we do it on time and to the best of our experience and ability.
Nimble. Life is full of surprises – we have the skills and expertise to adjust to any unplanned surprises with ease.
Equitable. We believe in fairness and treat all our clients with the same high level of service.
Reliable. We only accept one outcome from our projects, which is a very happy client.
SEO audit of your website
Submit your website address to find out how you stack up with your competitors. By doing this, a comprehensive SEO report will be created for you.
Do you only offer Bolton SEO?
We have been offering digital marketing to Bolton and the surrounding area for several years, and we have thrived because we place our customers at the centre of everything we do.
But we are officially a full-service web design and digital marketing agency. That means we have the flexibility to help you achieve exactly what you need.
Every successful plan starts with the end in mind, and that's just as important for marketing success.
The best approach to helping you achieve your growth ambitions are to:
Define growth
Understand your audience
Devise & implement marketing strategy
With so many marketing activities to choose from such as social media, content writing, email marketing, graphic design, photography, videography, website maintenance. As well as CRM maintenance, search engine optimisation, pay per click advertising, paid social media, inbound, automation and much more can be daunting to implement, track and refine a successful marketing strategy.
However, selecting the right marketing activities becomes more manageable once your goal is defined, and we understand every nuance of your ideal customer.
How to be smart with your SEO
4 local SEO tips for 2021
For your business to be a success, a website that ranks high with search engines helps a great deal. Understanding SEO is crucial to significantly increase your traffic and brand awareness. With so many SEO techniques, it's become almost impossible to determine which ones to stick to and which you can safely ignore.
Here are the 3 points covered:
Write unique and relevant content
Link to other sites with relevant content
Use readable and meaningful URLs only
Local SEO is the process of optimizing your business to improve its visibility in local search results on Google. Why does this matter? Because local consumers are actively looking for products/services close to them.
Here are the 4 points covered:
Create a Google my business page
Target local keywords
Take time top build inbound links
Manage your reviews
Read what some of our clients have said

SOS Creativity have revolutionised how I look at my marketing and business growth. Their friendly, innovative and professional service has been the best singing my business has made. They 'just get' me and my business 100%. I would be lost without them. I would recommend their service to any business or professional.
---
Gareth Thomas - Scholars Therapies
SOS Creativity has been managing AJ Properties' marketing activities for the past few months and have been a pleasure to work with! The Team at SOS are professional and polite, the communication is consistent, and they are very responsive to any changes we make. They always provide a friendly and top quality service, and we are really happy with the work provided so far. Highly Recommend!
Andrea McCarrick - AJ Properties
These guys are amazing!! Very creative & professional. Nothing too much trouble. Very responsive to changes we regularly make. All the Team are friendly & helpful. From our first meeting with Stephen, we knew these were the guys for us. Highly recommend.
Julie Wylie - Nova Alarms
SOS Creativity are a Company who deliver what they promise! Stephen and his Team have been amazing to work with, super creative and professional - I cannot recommend highly enough and look forward to working with the Team on future, exciting projects.
Karen Yates - Lady Showbiz
SOS have been helping Car Crushers with our advertising campaign for the last 3 months. They had to start from scratch and have been very accommodating to our needs and are more than happy to help. Very polite and friendly and we are really happy with the services provided so far.
Tara Riley - Car Crushers