Multi-award-winning SEO in Cheshire
Award-winning SEO Cheshire services from SOS Creativity. Call 0800 999 1339 for a no-obligation chat today. 
Cost-effective SEO strategies in Cheshire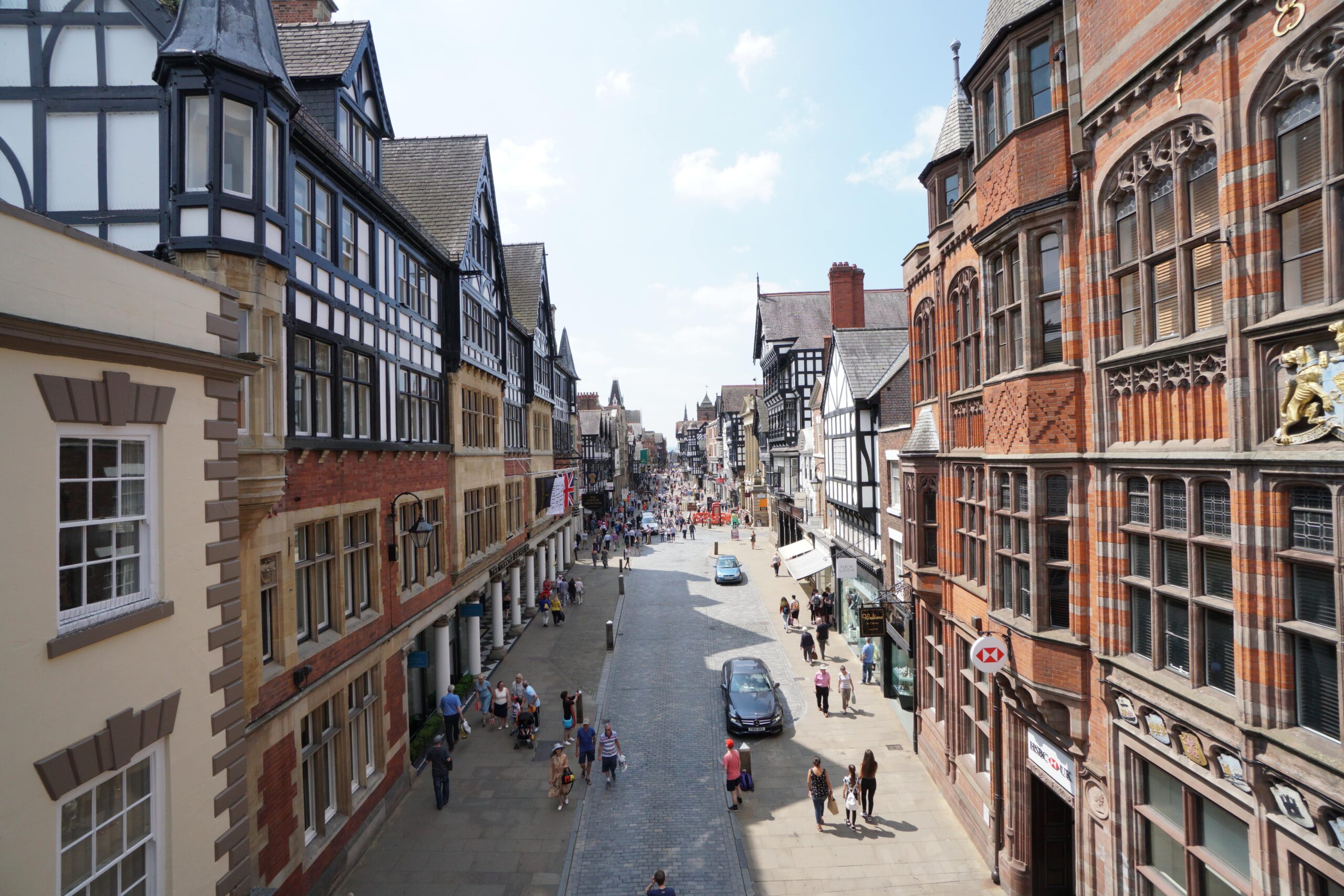 The county of Cheshire is perhaps most famous for Cheshire cheese; however, the county has a very diverse economy with many sectors represented; this includes but is not limited to agriculture, automotive, financial services, food and drink, IT, and tourism. This diverse economy makes Cheshire a fantastic location for business. However, it also presents unique challenges concerning competition. 
To stand out from the crowd and rise above your competitors, you need an effective strategy to reach your true potential. You need a digital marketing campaign from a multi-award-winning team, Cheshire SEO from SOS Creativity. 
SEO audit of your website
Submit your website address to find out how you stack up with your competitors. By doing this, a comprehensive SEO report will be created for you.
SEO is very important for small businesses; did you know that approximately 75% of all clicks go to the top 5 search engine results? You are missing significant brand visibility if your business isn't ranking in the top 5 for relevant keywords. SEO is the bread and butter of online marketing; if you want your business to be discoverable online, you need to implement an SEO plan. 
 We use a wide range of techniques at SOS Creativity to provide our award-winning services. This includes but is not limited to keyword research, backlinking, and content marketing. 
• Keyword research

At its core, SEO and search engine marketing are centred around keywords. We choose these keywords based on your target audience and the intent behind the search itself (such as enquiry, sales, etc.). Throughout the campaign with SOS, our SEO experts use their experience and knowledge to assist your business rank highly for these agreed-upon keywords, boosting your brand awareness, and increasing site traffic; to generate more leads and conversions. 
• Backlinking

Backlinking is a core SEO technique in which high-quality links are sought out for your website. One of the metrics search engines use when deciding how highly your website ranks in a search query is the number of high-quality links pointing to your webpage. If many high-quality websites link to your business's website, the search engine identifies your business as an authority on the subject. However, quality is the core component of all backlinking strategies. Links from poor-quality websites such as link farms or irrelevant websites can damage your rankings and result in a search penalty being applied to your website. An ethical, good digital marketing firm will seek quality backlinks from authoritative websites, enhancing your rankings without resorting to unethical black hat techniques.  
• Content marketing

In 1996 Bill Gates said, "Content is king", and this saying is still true to this day. Whether a landing page or your website, high-quality written word is essential to digital marketing. Successful SEO content generates high rankings and motivates impressions to become conversions, turning interest into business. At SOS Creativity, we understand the importance content holds within marketing. Our SEO team has a dedicated content writer who keeps up to date with all industry changes, ensuring that our client's content is informative, entertaining, and written to a high standard. 
Award-winning SEO
The SOS Creativity SEO process is split into five key steps: enquiry, due diligence, implementation, testing, and finally, support. 
---
Initial enquiry
We start with a consultation to learn about your business, objectives, and ideal audience. We find most websites cover the basics of SEO, but there are always key areas which can be improved. During this stage, we listen to your goals and the challenges you face as a business and identify obstacles in your path to success.  
Our due diligence
As digital marketing experts, we aim to improve your site's visibility and ranking potential. We commit to our clients very seriously; our due diligence process includes considerable research and analysis. Covering areas such as competitors, target audience, and keywords. 
Implementation
Using the information gained from our enquiry and due diligence, our search engine marketing team will strategise and formulate a plan of action to achieve your business's online goals. 
Testing
Every plan can be refined and improved; we use the data gathered from our implementation stage to test and improve our marketing activities consistently. We work hard to ensure you receive a high-quality service that provides value for money and meets your business's objectives. 
Support
Our process concludes with the support phase. In the campaign's final step, we ensure that your needs are taken care of. Our SEO experts are also available to answer any questions you may have. 
Why choose SOS Creativity, affordable SEO company in Cheshire?
Why should you choose SOS Creativity? What makes our Cheshire digital marketing team better than the competition? We understand that, for some, outsourcing your marketing to a third party is unappealing. Outsourced marketing has a stigma of being less personal, cookie-cutter, and dry. We seek to change that. At SOS Creativity, we don't see ourselves as just another SEO agency; we're your marketing PARTNER. As your marketing partner, we promise to be: 
---
Polite, friendly, and easy to work with. Our SEO process is as effortless as it is enjoyable. 
Approachable and open to suggestions. Don't hesitate to tell us your ideas and let us make them happen. 
Respectful. Feedback is essential to developing the best possible solution for your business.  
Trustworthy. When we say we're going to deliver something, we do it on time and to the best of our experience and ability.  
Nimble. Life is full of surprises – we have the skills and expertise to adjust to any unplanned surprises easily. 
Equitable. We believe in fairness and treat all our clients with the same high level of service. 
Reliable. We only accept one outcome from our projects; a very happy client
Book an SEO audit today, call SOS Creativity and arrange a consultation.
Get in touch with our team to book a consultation. Our experts can audit your website and find out the score of your site's current SEO rankings. From there, we will put together a strategy to optimise your website. Give our team a call at 0800 999 1339, email info@soscreativity.co.uk, or reach out on social media. Let's discuss your future in the digital world. 
SEO audit of your website
Submit your website address to find out how you stack up with your competitors. By doing this, a comprehensive SEO report will be created for you.