Multi-award-winning SEO in Lancashire
For your company to succeed in a digital environment, your website must rank highly in search engines. Understanding search engine marketing and optimisation are crucial to increase your traffic and brand awareness.
Cost-effective Lancashire SEO services from SOS Creativity
Historically, Lancashire is a significant portion of Northern England; however, nowadays, many of these areas, such as the cities of Manchester and Liverpool, have grown into their counties in their own right, with Greater Manchester and Merseyside respectfully.
Lancashire was an important county in the British economy; during the 19th century, it was famous for mining, textiles, fishing, and shipbuilding. In modern times, the county is renowned worldwide for its connection to the defence sector, with industry giants such as BAE making their homes in the area. Additionally, Lancashire has a thriving services sector, and with the creation of the Lancashire Enterprise Zone, the region is well-placed to grow.
However, with great opportunity comes fierce competition, so your business needs a results-driven marketing strategy to rise above the competition and secure customers. As multi-award-winning marketing specialists, we recommend the digital marketing strategy Search Engine Optimisation, more commonly known as SEO.
SEO audit of your website
Submit your website address to find out how you stack up with your competitors. By doing this, a comprehensive SEO report will be created for you.
SEO consultancy for Lancashire small businesses
SEO is very important for small businesses; did you know that approximately 75% of all clicks go to the top 5 search engine results? You are missing significant brand visibility if your business isn't ranking in the top 5 for relevant keywords. SEO is the bread and butter of online marketing; if you want your business to be discoverable online, you need to implement an SEO plan.
SEO requires constant interaction and patience. SEO is often described as a marathon rather than a sprint, and not without justification, as noticeable results can take months to become apparent, sometimes longer depending on the search competition of your industry. However, SEO is a slow-moving marketing force; it is exceptionally potent. Once you cement yourself into the rankings for high-traffic search results, you significantly boost awareness of your brand.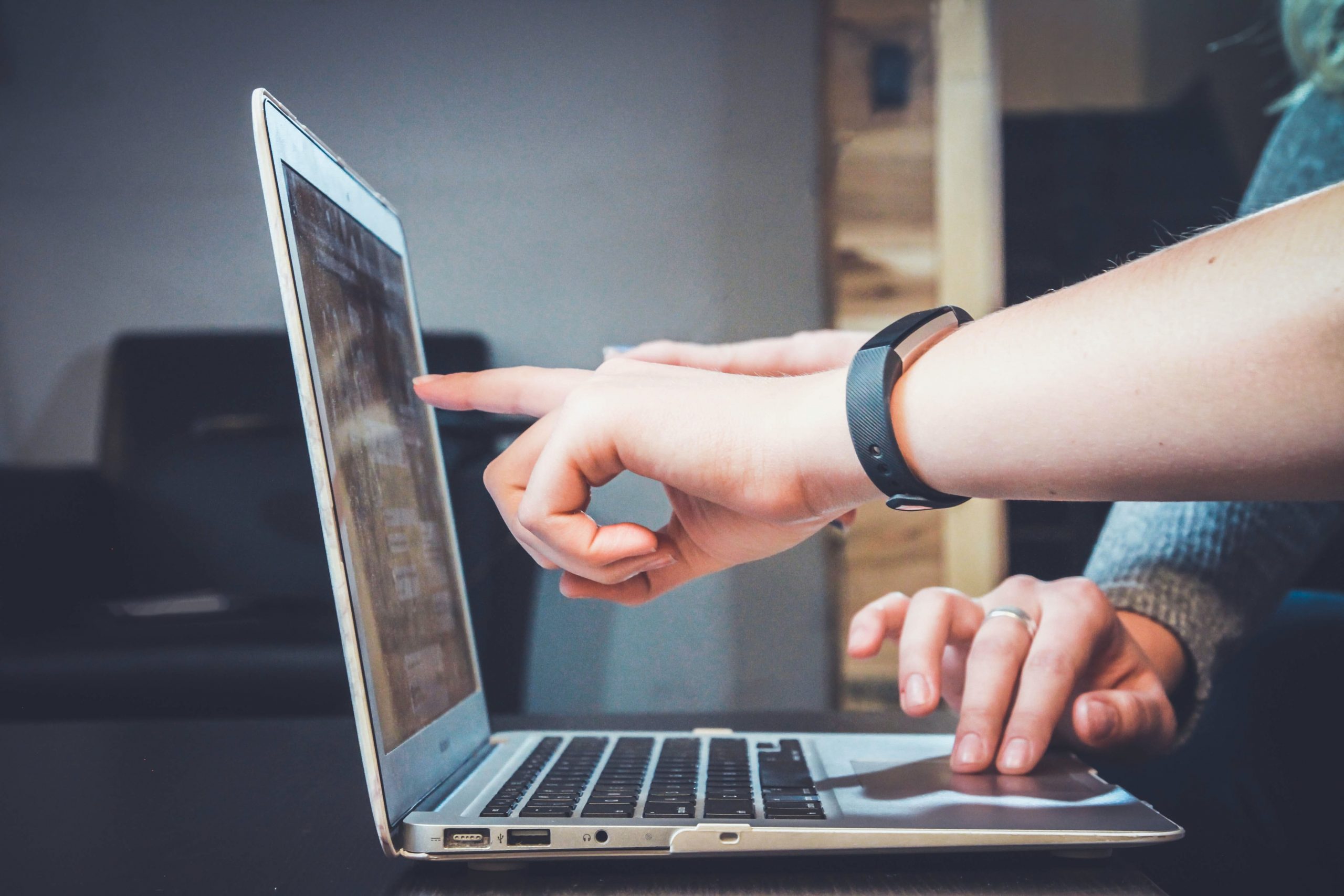 Our digital marketing team is comprised of a close-knit team of passionate experts. We provide top-quality creative designs, inventive and engaging content writing, and superb keyword research with dedicated content writing and website design staff. Thanks to our diverse workforce, we provide quality Search Engine Optimisation solutions at a cost-effective price.
SEO copywriting and SEO-friendly website design for Lancashire companies
In 1996 Bill Gates said, "Content is king", and this saying is still true to this day. Whether a landing page or your website, high-quality written word is essential to digital marketing. Successful SEO content generates high rankings and motivates impressions to become conversions, turning interest into business. At SOS Creativity, we understand the importance content holds within marketing. Our SEO team has a dedicated content writer who keeps up to date with all industry changes, ensuring that our client's content is informative, entertaining, and written to a high standard.
However, we're not just a digital marketing agency. We provide our clients with a comprehensive digital service, able to act as your marketing team and your website design team. As a web design company, we provide all our clients with reliability. Open-source web design offers stability and flexibility. By selecting an open-sourced platform, you retain ownership of your company's website and can do with it as you wish. Your website is the online foundation of your business, and as such, the foundations must be solid. Without reliable foundations, the building as a whole is in jeopardy. As open-source web design experts, we're equipped to maximise the benefits and opportunities afforded by open-sourced platforms. We primarily work with the platforms WordPress and Magento 2.
Our results-driven SEO process for businesses in Lancashire
As award-winning SEO experts, we're dedicated to providing top-quality services to all of our clients. We're with you every step, explaining everything in an easy-to-understand language without the techy talk or jargon. We see ourselves as your marketing partner, not just your outsourced agency.
The SOS Creativity SEO process is split into five key steps: enquiry, due diligence, implementation, testing, and finally, support.
---
Initial enquiry
We start with a consultation to learn about your business, objectives, and ideal audience. We find most websites cover the basics of SEO, but there are always key areas which can be improved. During this stage, we listen to your goals and the challenges you face as a business and identify obstacles in your path to success.  
Our due diligence
As digital marketing experts, we aim to improve your site's visibility and ranking potential. We commit to our clients very seriously; our due diligence process includes considerable research and analysis. Covering areas such as competitors, target audience, and keywords. 
Implementation
Using the information gained from our enquiry and due diligence, our search engine marketing team will strategise and formulate a plan of action to achieve your business's online goals. 
Testing
Every plan can be refined and improved; we use the data gathered from our implementation stage to consistently test and improve our marketing activities. We work hard to ensure you receive a high-quality service that provides value for money and meets your business's objectives. 
Support
Our SEO process concludes with our support phase. In this final step, we work hard to ensure that all your digital marketing needs are taken care of. Our SEO consultants are on hand to answer any questions you may have. 
SEO FAQs: Award-winning SEO experts are on hand to answer your questions
Do you need an SEO agency?
It is possible to run your SEO campaign in-house. However, keeping up to date with the latest changes to search engine algorithms and best practices, alongside implementing the campaign, can be very time-consuming and costly. Many businesses cannot afford to spare these precious assets on an in-house digital marketing expert. For many, consulting an SEO specialist at a digital marketing agency is the ideal choice, providing the skills of digital experts at an affordable cost.
What are SEO keywords?
At its core, SEO and search engine marketing are centred around keywords. We choose these keywords based on your target audience and the intent behind the search itself (such as enquiry, sales, etc.). Throughout the campaign with SOS, our SEO experts use their experience and knowledge to assist your business rank highly for these agreed-upon keywords, boosting your brand awareness, and increasing site traffic; to generate more leads and conversions.
SOS Creativity, your SEO PARTNER
As an SEO company, we have a strict set of core values which sees us as an extension of your team; we are your PARTNER:
---
Polite, friendly, and easy to work with. Our SEO process is as effortless as it is enjoyable. 
Approachable and open to suggestions. Don't hesitate to tell us your ideas and let us make them happen. 
Respectful. Feedback is essential to developing the best possible solution for your business.  
Trustworthy. When we say we're going to deliver something, we do it on time and to the best of our experience and ability.  
Nimble. Life is full of surprises – we have the skills and expertise to adjust to any unplanned surprises easily. 
Equitable. We believe in fairness and treat all our clients with the same high level of service. 
Reliable. We only accept one outcome from our projects; a very happy client
Unleash your true potential, speak to SOS Creativity marketing agency Lancashire
If you want to learn more about the many online marketing solutions available from SOS Creativity, please don't hesitate to get in touch; we're always looking for new and exciting clients, delivering creative and innovative solutions to their unique marketing challenges.
Give our team a call at 0800 999 1339, email info@soscreativity.co.uk, or reach out on social media. Let's discuss your future in the digital world. 
SEO audit of your website
Submit your website address to find out how you stack up with your competitors. By doing this, a comprehensive SEO report will be created for you.