The internet has revolutionised communications. With the ability to have conversations and build relationships with people in different towns, cities, and even countries, digital marketing techniques such as Search Engine Optimisation (SEO) allows your business to reach a broader audience, often at a lower cost compared to traditional marketing methods.
SEO also offers a fantastic opportunity to monitor your results. With data regarding conversion rates, site visits, and activity, you have a wealth of information that can be used to generate repeatable results.  
Digital marketing is arguably one of the most powerful tools at a business's disposal in the 21st century. Simply put, ignoring online marketing tactics is like opening your business and neglecting to tell anyone about it. As Liverpool digital marketing specialists, SOS Creativity is the ideal choice to help your business succeed in a digital environment. 
SOS Creativity, award winning digital marketing specialists providing Liverpool SEO
Liverpool has the 4th largest population in the UK, beating it's neighbour Manchester by approximately 25,000. It's very popular with visitors from all over the country, being the 5th most visited city in the United Kingdom, perhaps thanks to its large art galleries, museums, and listed parks; in fact, only the capital of London has more than Liverpool.
Being such a fantastic location, competition is fierce, which means you need a marketing solution that can give your business an edge and stand out from the other businesses operating in your local area. Some would define marketing as activities that promote your business to potentially interested audiences, however to us, marketing is more than words, images, or code. It's about the relationship you build between business and customer; it's about the journey you go on together as you understand each other, your needs and your goals. Only when you understand all of this, can you successfully (and more importantly, repeatedly) transform curiosity into brand loyalty. That's our goal at SOS Creativity, we work hard to give your business the reach and brand awareness is deserves. 
Millions of people worldwide use search engines like Google throughout their daily lives. There's a massive audience searching for businesses and brands every day. With such a significant number of people using search engines every single day, your company needs to have a presence on search engine results; you need to make sure that your brand is visible to interested customers. To do this, you need a SEO strategy that boosts the ranking of your website and webpages in search engine results pages (SERPs), making it more likely that users will click on your website. 
Our SEO team conducts significant research into all brands we work with, carefully analysing all contributing factors that could affect our client's rankings. For many businesses, hiring a digital marketing agency provides the skills of digital experts at an affordable cost that provides a significant return on investment. 
SEO audit of your website
Submit your website address to find out how you stack up with your competitors. By doing this, a comprehensive SEO report will be created for you.
Our process f

or

SEO in Liverpool
The SOS Creativity SEO process is split into five key steps: enquiry, due diligence, implementation, testing, and finally, support.  
---
Initial enquiry
At SOS creativity, we start with a consultation to learn about your business, objectives, and ideal audience. We find most websites cover the basics of SEO, but there are always key areas which can be improved. During this stage, we listen to your goals and the challenges you face as a business and identify obstacles in your path to success.  
Our due diligence
As digital marketing experts, we aim to improve your site's visibility and ranking potential. We commit to our clients very seriously; our due diligence process includes considerable research and analysis. Covering areas such as competitors, target audience, and keywords. 
Implementation
Using the information gained from our enquiry and due diligence, our search engine marketing team will strategise and formulate a plan of action to achieve your business's online goals. 
Testing
Every plan can be refined and improved; we use the data gathered from our implementation stage to test and improve our marketing activities consistently. We work hard to ensure you receive a high-quality service that provides value for money and meets your business's objectives. 
Support
Our process concludes with the support phase. In the campaign's final step, we ensure that your needs are taken care of. Our SEO experts are also available to answer any questions you may have. 
SOS Creativity, providing both on-page & off-page SEO
There is no "one size fits all" rule with SEO; however, generally speaking high-ranking web pages have the following: superb quality written content, a very high level of user engagement, a mobile-friendly website design, and a significant number of high-quality inbound links. 
Our SEO team achieves this through our detailed 15-step on-site SEO process and our 8-Step off-site SEO process.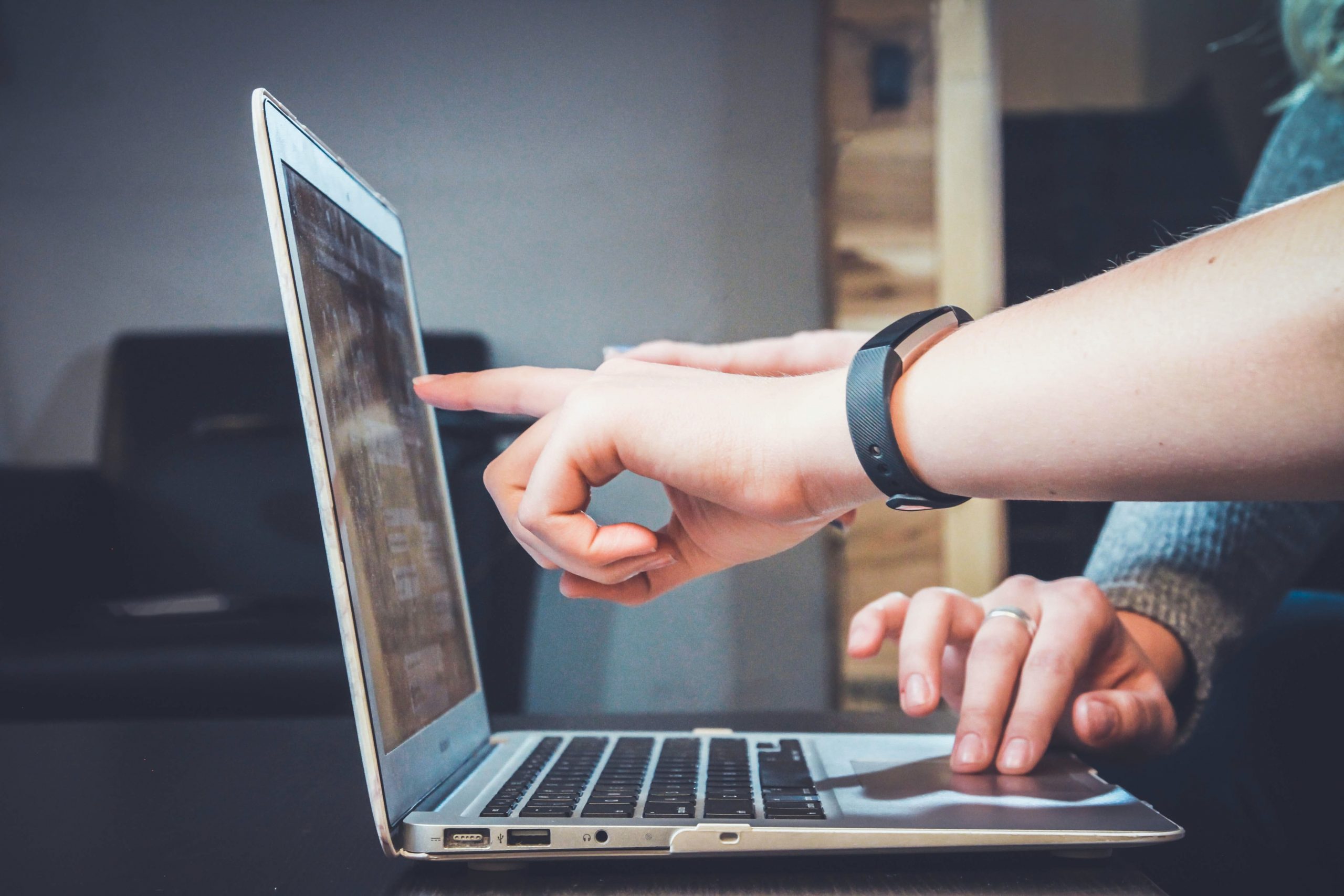 1. Obtain access details & desired client key terms (the terms will be defined in the first week as further research is needed in this area). 
2. Carry out a full content review on site. 
3. Review & assess key terms by search volume & competitiveness, review site content & meta. 
4. Optimise all site content, meta and headings. 
5. Audit all on-site technical elements. 
6. Issue fixes & areas of optimisation to plan out technical SEO. 
7. Implement on-site fixes as per the agreed list. 
8. Compress images. 
9. Minify code where needed. 
10. Check site speed on desktop & mobile. 
11. Disavow toxic links. 
12. Submit the site for Google indexing. 
13. Set up/Optimise the site's local Google My Business page for local SEO optimisation. 
14. Final SEO On-Site checklist. 
15. Provide client with final report & work completed. 
Off-site

SEO Liverpool

 
Off-Site SEO is centred around increasing your website's authority. This identifies your website (and, by extension, your brand) as a trusted source of information regarding your industry. This, in turn, increases your website's overall average ranking position and rankings for specific search terms. 
We achieve this through our off-site SEO process, which is as follows: 
---
1. Increasing the number of links to the site using a staggered strategy. 
2. Improving the quality of the links on the website. 
3. Targeting high domain authority links. 
4. Researching backlink opportunities from trusted/authoritative sites. 
5. Monitoring toxicity. 
6. Link disavow activity. 
7. Local SEO optimisation. 
8. Local SEO citation creation. 
What about PPC & Google ads?
Often referred to as paid search; PPC is different from standard advertisements. With conventional marketing techniques such as a physical billboard or a television advertisement, you pay for the ability to place the ad, whereas, with PPC, you only pay when somebody clicks on your advert. Search engines use ranking algorithms to prioritise advertisements based on a range of factors, including quality, relevance, and the bid amount. This means that an advertisement that is highly relevant to the search query and points to a high quality and highly relevant webpage could outrank another advertisement that is paying more money for each click. 
Whilst many debate the advantages of SEO and PPC and often compare them to each other, it is worth noting that SEO and PPC are not mutually exclusive. Many businesses have successful digital marketing campaigns that utilise both techniques. At SOS Creativity, we recommend businesses utilise both SEO and PPC marketing to get the most out of their search engine marketing efforts, targeting both paid and organic search. 
Why choose SOS

for Liverpool SEO

?

 
The digital marketing team at SOS Creativity is made up of a close-knit team of passionate individuals. As the winner of Digital Marketing Agency of the year North West 2021, we provide top-quality creative designs, inventive and engaging content writing, as well as superb keyword research. We pride ourselves on providing not only high-quality marketing services but also superb standards of customer service. We respond to all emails within three working hours or sooner and solve technical requests within four working hours or sooner. Thanks to our diverse and skilled workforce, we are able to provide the highest quality digital marketing solutions at a cost-effective price. 
At SOS Creativity, we don't view ourselves as another marketing agency. We see ourselves as an extension of your team, considering our relationship, not just a business transaction but a partnership.  
---
As your PARTNER, we promise to be:
Polite, friendly, and easy to work with. Our SEO process is as effortless as it is enjoyable. 
Approachable and open to suggestions. Don't hesitate to tell us your ideas and let us make them happen. 
Respectful. Feedback is essential to developing the best possible solution for your business.  
Trustworthy. When we say we're going to deliver something, we do it on time and to the best of our experience and ability.  
Nimble. Life is full of surprises – we have the skills and expertise to adjust to any unplanned surprises easily. 
Equitable. We believe in fairness and treat all our clients with the same high level of service. 
Reliable. We only accept one outcome from our projects; a very happy client
Start your liverpool SEO journey today - call SOS Creativity and book a consultation
If you would like to learn more about the many online marketing solutions available from SOS Creativity, please don't hesitate to get in touch; we're always looking for new and exciting clients, delivering creative and innovative solutions to their unique marketing challenges. 
Give our team a call on 0161 327 0427, send an email at info@soscreativity.co.uk, or reach out on social media. Let's discuss your business' future in the digital world. 
SEO audit of your website
Submit your website address to find out how you stack up with your competitors. By doing this, a comprehensive SEO report will be created for you.