Award-winning SEO North West services in Greater Manchester from SOS Creativity. Call 01204 292 388 for a no-obligation chat today.
Cost-effective SEO strategies from award winning North West SEO firm, SOS Creativity
The third most populated region of the UK, the North West region of England, is well-known for many reasons. Historically, the region has a strong connection to the textile industry; in fact, the region's most populous city, Manchester, was colloquially known as Cottonopolis for its link to the cotton industry. The North West is a very popular hub for business, with Manchester and Liverpool being popular choices for Northern businesses in particular.
However, being such a fantastic location for business comes with the downside of competition. Whilst there are many businesses to network with and thousands of people to market your products to, you need an effective strategy to climb above your competitors and stand out from the crowd. You need a digital marketing campaign from a multi-award-winning team; you need North West SEO from SOS Creativity.
How much does a local SEO campaign for North West businesses cost?
We offer a transparent pricing matrix with three tiers, starting at £495 a month (+VAT).
Our Professional package (£495) consists of SEO copywriting, WordPress landing page design, technical SEO, on-page SEO, off-page SEO, and local SEO for London strategy; including three primary keywords, as well as fifteen of each: secondary, related, and FAQ keywords.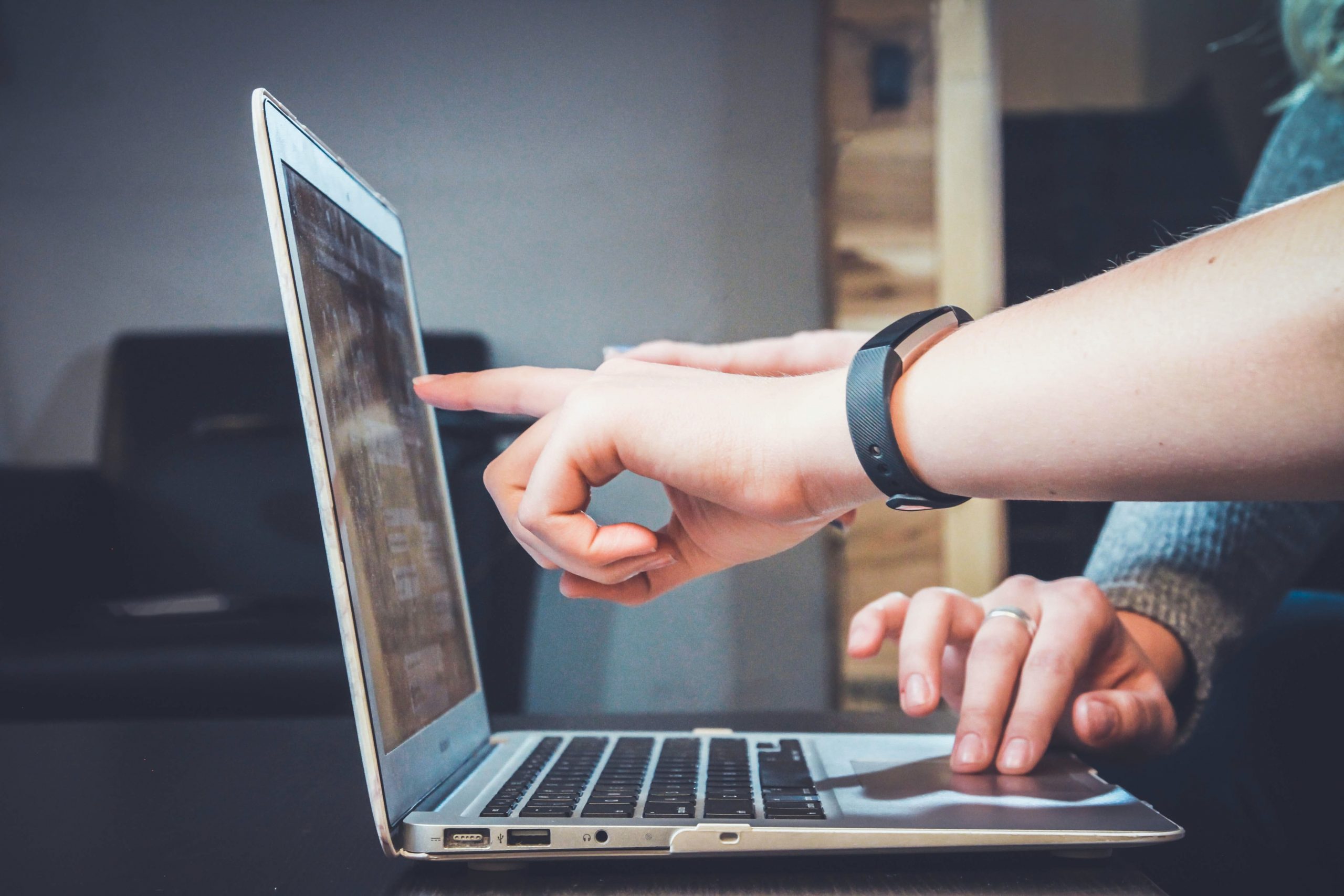 Our Professional SEO package provides a solid framework for a digital marketing campaign; however, we also offer Premium and Premium Plus packages. If you would like to upgrade your package, we also offer regional and national SEO strategies, voice search optimisation, and an increased keyword count. Call our team on 0161 327 0427 for more information regarding our Premium and Premium Plus packages.
SEO audit of your website
Submit your website address to find out how you stack up with your competitors. By doing this, a comprehensive SEO report will be created for you.
Our SEO process, giving your business the search visibility it needs for online success
The SOS Creativity SEO process is split into five key steps: enquiry, due diligence, implementation, testing, and finally, support.
---
Initial enquiry
We start with a consultation to learn about your business, objectives, and ideal audience. We find most websites cover the basics of SEO, but there are always key areas which can be improved. During this stage, we listen to your goals and the challenges you face as a business and identify obstacles in your path to success.
Our due diligence
As digital marketing experts, we aim to improve your site's visibility and ranking potential. We commit to our clients very seriously; our due diligence process includes considerable research and analysis. Covering areas such as competitors, target audience, and keywords.
Implementation
Using the information gained from our enquiry and due diligence, our search engine marketing team will strategise and formulate a plan of action to achieve your business's online goals.
Testing
Every plan can be refined and improved; we use the data gathered from our implementation stage to test and improve our marketing activities consistently. We work hard to ensure you receive a high-quality service that provides value for money and meets your business's objectives.
Support
Our process concludes with the support phase. In the campaign's final step, we ensure that your needs are taken care of. Our SEO experts are also available to answer any questions you may have.
Award-winning SEO team, based in Bolton in the North West of England
The SOS Creativity team are close-knit, hard-working, and passionate industry experts. Our enthusiasm and passion for the industry are demonstrated in the many awards we have won as a company. We're the winners of Digital Marketing Agency of the year North-West 2021 and Best Web Design & Development Company 2021; our SEO experts are available to provide expert-level SEO consultancy to North West businesses. Thanks to our extensive knowledge, we can identify areas of concern within your current marketing strategies and suggest improvements to optimise your digital marketing campaign.
We understand that outsourcing your marketing to a third party is unappealing for some businesses. Outsourced marketing has a stigma of being less personal, cookie-cutter, and dry. We seek to change that. We view ourselves as an extension of the clients we work with; we view our working relationship as a business partnership rather than just a transaction.
How important is Local SEO for North West businesses? Should You choose a local regional campaign, or opt for a broad national campaign?
Local SEO and proximity search play a critical role in any SEO campaign; that's why we include Local SEO strategy in our essential entry-level SEO package. Local search isn't just important for local businesses; whilst you may be aware that Google's search algorithms consider proximity for local searches, did you know that this happens even when the searcher doesn't include "city name" or "near me" in their search?
As such, when choosing a Northwest SEO solution, it's of the utmost importance that you choose a North West based business that understands the intricacies and culture of this region of the UK. With our head office in Greater Manchester, we're ideally located to serve the entirety of north-western England. If you're interested in our SEO services, call 0161 327 0427 and book an appointment at our Greater Manchester SEO office at St Georges Square in Bolton.
Northwest SEO, Frequently Asked Questions
---
What is backlinking in SEO?
Backlinking is a core SEO technique in which high-quality links are sought out for your website. One of the metrics search engines use when deciding how highly your website ranks in a search query is the number of high-quality links pointing to your webpage. If many high-quality websites link to your business's website, the search engine identifies your business as an authority on the subject. However, quality is the core component of all backlinking strategies. Links from poor-quality websites such as link farms or links from irrelevant websites can damage your rankings and could result in a search penalty being applied to your website. An ethical, good digital marketing firm will seek quality backlinks from authoritative websites, enhancing your rankings without resorting to unethical black hat techniques.
What is an SEO keyword?
SEO keywords are the key components of a search query. For example, "where can I find SEO in the North West" might be the search query, whereas the keywords are "SEO North West". However, it's important to remember not to spam keywords throughout your content; the ideal keyword density is between 2-5%. Additionally, SEO keywords are not case-sensitive, so be careful not to repeat keywords too often across case types.
Why is SEO important?
Approximately 75% of all clicks go to the top 5 search engine results; if your business isn't ranking in the top 5 for your relevant keywords, you are missing out on significant brand visibility. SEO stands for search engine optimisation and is a digital marketing technique centred around search engines. High-quality search engine optimisation relies upon a core process that optimises your website to be easily accessible to site crawlers. These bots (also known as spiders) crawl across the World Wide Web by search engines so they can index web pages.
What is SEO on WordPress?
SEO stands for search engine optimisation and is a digital marketing technique centred around search engines. Regarding WordPress SEO, our developers utilise the WordPress SEO plugin Yoast to ensure your WordPress website is fully optimised for SEO.
Will SEO exist in 5 years?
SEO will likely continue to exist 5 years from now. SEO is a thriving form of marketing. There may come a time when it falls out of favour, but current trends show no sign of SEO slowing down or losing its potency. As long as search engines exist, there will always be a need for search engine optimisation techniques.
Why choose SOS Creativity, North West based SEO company?
You must choose the correct marketing team to handle your SEO campaign. Any business chosen must understand your needs and your company ethos. So why should you choose SOS Creativity? What makes our North West digital marketing team better than the competition?
At SOS Creativity, we don't see ourselves as just another SEO agency; we're your marketing PARTNER. As your partner, we promise to be:
---
Polite, friendly, and easy to work with. Our SEO process is as effortless as it is enjoyable. 
Approachable and open to suggestions. Don't hesitate to tell us your ideas and let us make them happen. 
Respectful. Feedback is essential to developing the best possible solution for your business.  
Trustworthy. When we say we're going to deliver something, we do it on time and to the best of our experience and ability.  
Nimble. Life is full of surprises – we have the skills and expertise to adjust to any unplanned surprises easily. 
Equitable. We believe in fairness and treat all our clients with the same high level of service. 
Reliable. We only accept one outcome from our projects; a very happy client
Call SOS Creativity to book a consultation and start your SEO journey today
Please don't hesitate to get in touch to learn more about SEO North West or any of our online marketing solutions. We'll be happy to run an audit on your website and find out the score of your site's current SEO rankings. Give our team a call on 01204 292 388, email info@soscreativity.co.uk, or reach out on social media. Let's discuss your future in the digital world.
SEO audit of your website
Submit your website address to find out how you stack up with your competitors. By doing this, a comprehensive SEO report will be created for you.