SOS Creativity are a close-knit group of passionate experts; we provide top-quality creative designs, inventive and engaging content writing, and superb keyword research. Thanks to our diverse and skilled workforce, we provide our high-quality digital marketing solutions at a cost-effective price.
Call 0800 999 1339 and start your digital marketing journey today.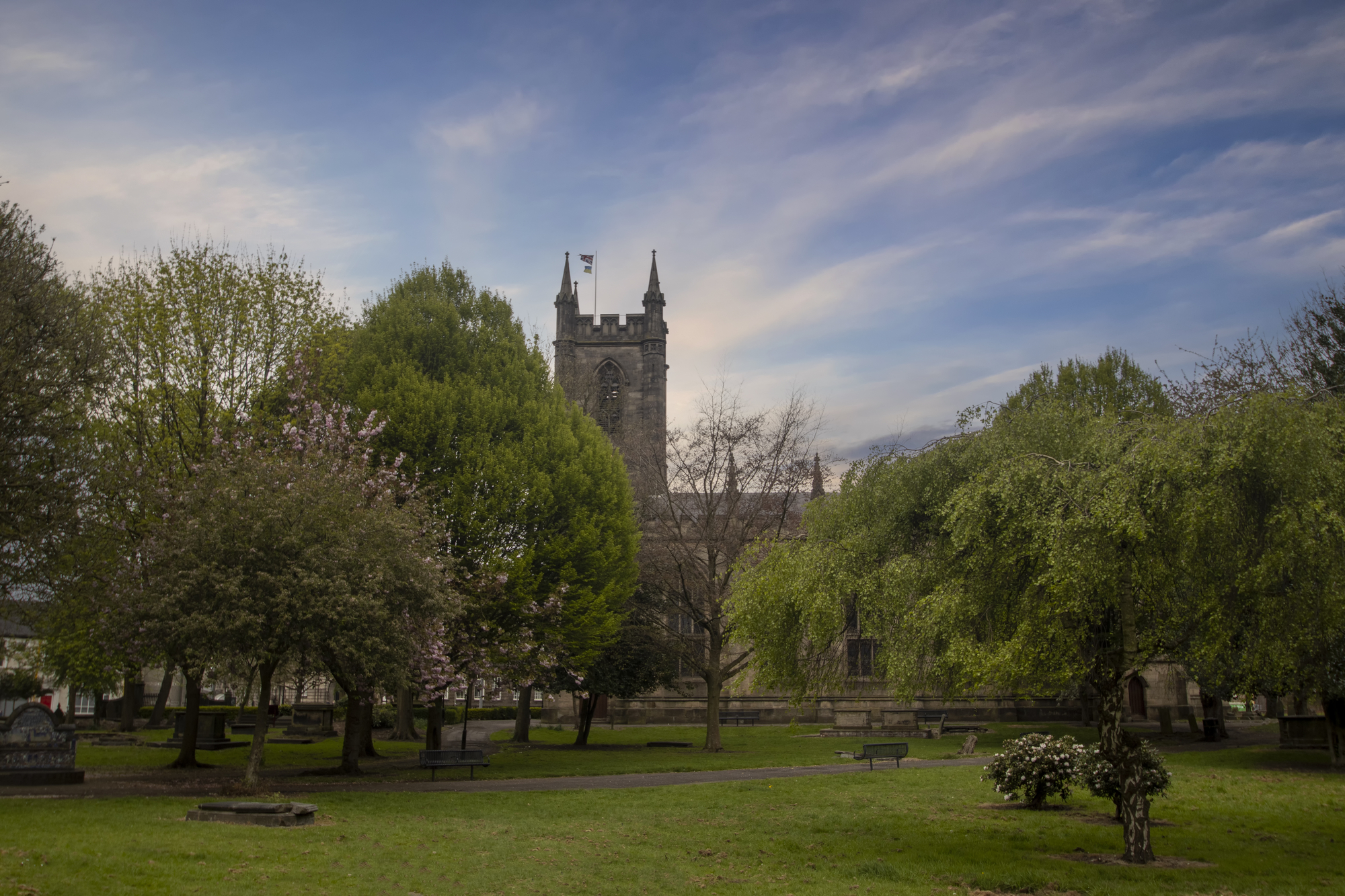 Known throughout the country as the home of pottery in England, Stoke-on-Trent has long been an important region, not just for its connection to pottery; it's also had a long connection to mining dating back to the 13th century. Stoke-on-Trent is no less important in our modern 21st-century society, many firms are based in the region, including Bet365, and the city is also the home of Michelin tyre company's commercial head office.
Being a competitive place to do business comes with many advantages. There are many businesses to network with and plenty of opportunities to reach new customers and build a successful company. However, to stand out in a competitive location, businesses need a powerful marketing strategy to give them an edge. Search Engine Optimisation is a powerful digital marketing technique that can help you to reach a wider audience and inspire brand loyalty amongst your current customers and clients.
What are SEO services for Stoke On Trent?
A website that ranks high with search engines is essential for your company to succeed in a digital environment. Understanding search engine marketing and optimisation are crucial to increasing your traffic and brand awareness. At its core, SEO and search engine marketing are centred around keywords. The aim is to cement a series of chosen keywords for which your business can consistently rank.
Did you know that approximately 75% of all clicks go to the top 5 search engine results? You are missing significant brand visibility if your business isn't ranking in the top 5 for relevant keywords. As award-winning SEO experts, we're dedicated to providing top-quality services to all of our clients. We're with you every step of the way, explaining everything in easy-to-understand language, without the techy-talk or jargon.
The SOS Creativity SEO process is split into five key steps: enquiry, due diligence, implementation, testing, and finally, support.
---
Initial enquiry
At SOS creativity, we start with a consultation to learn about your business, objectives, and ideal audience. We find most websites cover the basics of SEO, but there are always key areas which can be improved. During this stage, we listen to your goals and the challenges you face as a business and identify obstacles in your path to success.
Our due diligence
As digital marketing experts, we aim to improve your site's visibility and ranking potential. We commit to our clients very seriously; our due diligence process includes considerable research and analysis. Covering areas such as competitors, target audience, and keywords. 
Implementation
Using the information gained from our enquiry and due diligence, our search engine marketing team will strategise and formulate a plan of action to achieve your business's online goals. 
Testing
Every plan can be refined and improved; we use the data gathered from our implementation stage to test and improve our marketing activities consistently. We work hard to ensure you receive a high-quality service that provides value for money and meets your business's objectives. 
Support
Our process concludes with the support phase. In the campaign's final step, we ensure that your needs are taken care of. Our SEO experts are also available to answer any questions you may have. 
---
SEO audit of your website
Submit your website address to find out how you stack up with your competitors. By doing this, a comprehensive SEO report will be created for you.
Why choose SOS Creativity, SEO company Stoke On Trent?
Whilst it is possible to run your own SEO campaign in-house, keeping up to date with the latest changes to search engine algorithms and best practices, alongside implementing the campaign, can be a very time-consuming and costly process; two precious assets that many businesses cannot afford to spare on an in-house digital marketing expert. So, what options are available? If hiring a dedicated in-house expert is often too expensive and time-consuming, but "going it alone" is often too complex and confusing, what other options do businesses have to succeed in the digital space? For many, consulting a SEO specialist at a digital marketing agency is the ideal choice, providing the skills of digital experts at an affordable cost.
So why choose SOS Creativity? What sets us apart from other digital marketing agencies? We don't see ourselves as just a marketing agency; we're your marketing partner. We place our clients at the heart of everything we do. We're a trustworthy, reliable, and efficient team of digital marketing specialists who are focused on helping our clients grow their online presence.
As a SEO company, we have a strict set of core values which sees us as an extension of your team; we are your PARTNER:
---
Polite, friendly, and easy to work with. Our SEO process is as effortless as it is enjoyable. 
Approachable and open to suggestions. Don't hesitate to tell us your ideas and let us make them happen. 
Respectful. Feedback is essential to developing the best possible solution for your business.  
Trustworthy. When we say we're going to deliver something, we do it on time and to the best of our experience and ability.  
Nimble. Life is full of surprises – we have the skills and expertise to adjust to any unplanned surprises easily. 
Equitable. We believe in fairness and treat all our clients with the same high level of service. 
Reliable. We only accept one outcome from our projects; a very happy client
Start your SEO Stoke Journey today, call SOS Creativity.
If you would like to learn more about the many online marketing solutions available from SOS Creativity, please don't hesitate to get in touch; we're always looking for new and exciting clients, delivering creative and innovative solutions to their unique marketing challenges.
Give our team a call on 0800 999 1339, email info@soscreativity.co.uk, or reach out on social media. Let's discuss your business' future in the digital world.
SEO audit of your website
Submit your website address to find out how you stack up with your competitors. By doing this, a comprehensive SEO report will be created for you.