Affordable SEO agency in York
Results-driven SEO process from multi-award-winning SEO agency in York, SOS Creativity. Call 0800 999 1339 and learn more about how our strategies can help your business grow. How is your website currently performing?
Time-tested SEO strategies for York businesses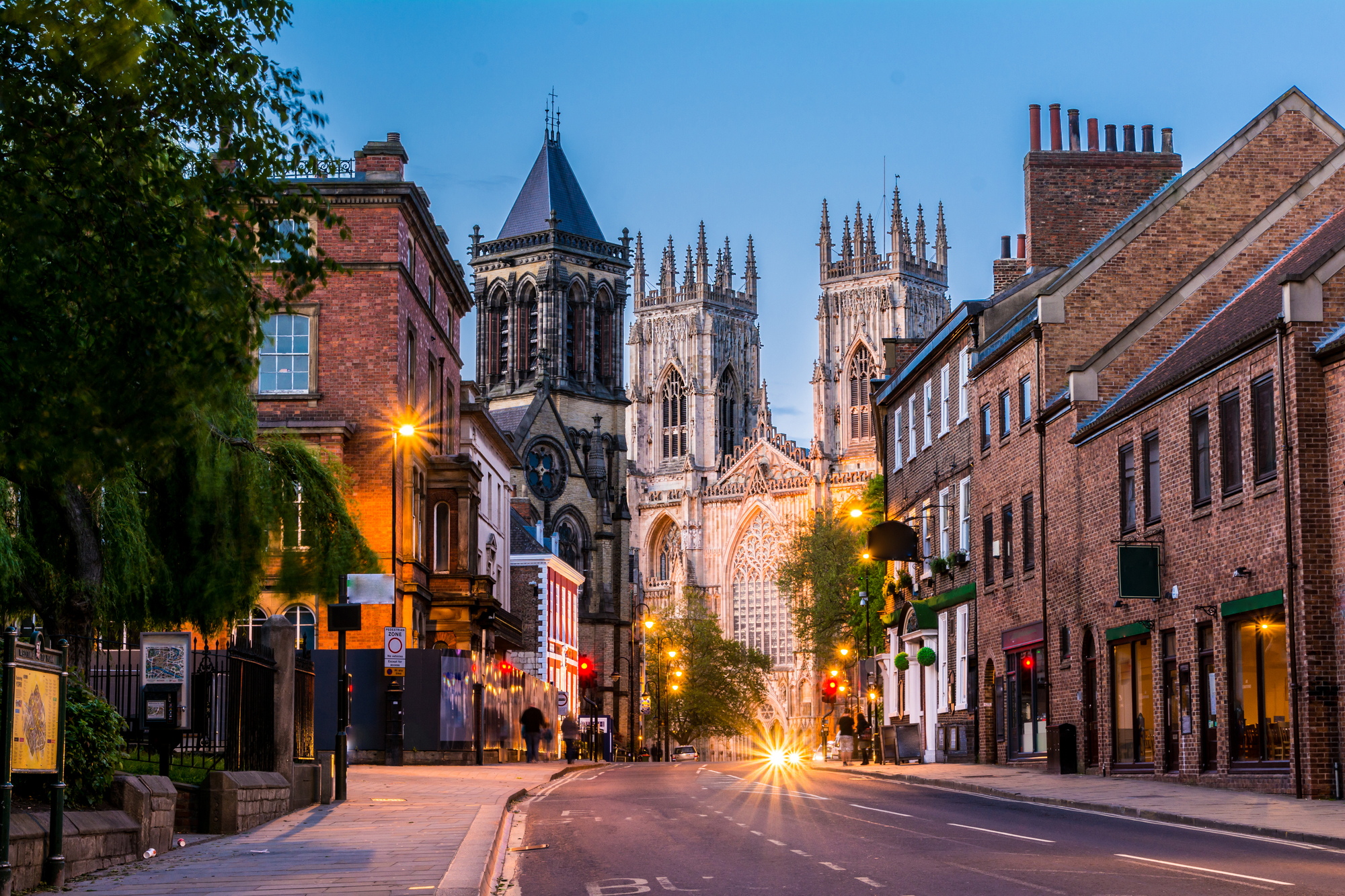 With a long history dating back to Roman Britannia, York has been an important city throughout British history. In fact, Roman Emperors Hadrian, Septimius Severus, and Constantius I all visited and held court in the city of York. York's economy is based on the service industry, with over 80% of all employment in the city represented in this sector. Additionally, due to its historical ties to Roman Britannia, the Viking settlement of England, and the Norman Conquest, the city of York attracts a significant quantity of visitors, receiving more than 6 million visitors each year. 
Slide past the competition with York SEO services
York provides businesses with a fantastic recruiting pool, with an unemployment rate below the national average and a top 20 UK university residing in the city; there's no shortage of skilled individuals to recruit from and hungry enterprising businesses to network with and market your services to. However, being in such an active economic environment also brings challenges. Whilst there will be ample opportunity to network and acquire clients and customers, you will also have to deal with competition from other businesses within your industry. As such, you'll need a dedicated marketing strategy to provide the visibility you need to rise above and stand out from the crowd. As award-winning digital marketing specialists, SOS Creativity is on hand to provide results-driven Search Engine Optimisation services, with campaigns tailor-made to suit your industry, your brand identity, and your niché. 
SEO audit of your website
Submit your website address to find out how you stack up with your competitors. By doing this, a comprehensive SEO report will be created for you.
Our

award-winning SEO

process
A website that ranks high with search engines is essential for your company's success in a digital environment. To achieve this, your website needs authority, relevancy, and quality; we accomplish this through our detailed SEO process. 
The SOS Creativity SEO process is split into five key steps: enquiry, due diligence, implementation, testing, and finally, support. 
---
Initial enquiry
We start with a consultation to learn about your business, objectives, and ideal audience. We find most websites cover the basics of SEO, but there are always key areas which can be improved. During this stage, we listen to your goals and the challenges you face as a business and identify obstacles in your path to success.  
Our due diligence
As digital marketing experts, we aim to improve your site's visibility and ranking potential. We commit to our clients very seriously; our due diligence process includes considerable research and analysis. Covering areas such as competitors, target audience, and keywords. 
Implementation
Using the information gained from our enquiry and due diligence, our search engine marketing team will strategise and formulate a plan of action to achieve your business's online goals. 
Testing
Every plan can be refined and improved; we use the data gathered from our implementation stage to test and improve our marketing activities consistently. We work hard to ensure you receive a high-quality service that provides value for money and meets your business's objectives. 
Support
Our process concludes with the support phase. In the campaign's final step, we ensure that your needs are taken care of. Our SEO experts are also available to answer any questions you may have. 
Which is best suited to your needs, SEO or PPC?
As SEO experts, we feel Search Engine Optimisation has numerous advantages over PPC, such as cost-effectiveness. SEO marketing techniques focus on improving the rankings of the organic search results pages. These links cost your business no money when a user clicks. The only cost you bare is the cost of the expert hired to provide your SEO services. However, in the interest of being as transparent as possible, it's important to mention that, like any other marketing strategy, SEO is not perfect; it does have its disadvantages. The downside to SEO is the amount of patience required in implementation. As SEO is the giant of the digital marketing world, it moves slowly, sometimes taking many months to show true effects. However, while other techniques may move faster, when SEO finally arrives, its huge impact will be felt far and wide and is long-lasting. 
On the other hand, PPC is very fast acting; compared to PPC, it provides significantly swifter results. However, these short-term gains come with a high financial cost. Traffic generated from PPC advertisements cost your business money, and there's no guarantee that these clicks will translate into sales. Recent estimations suggest that only 2-6% of PPC advertisements convert into sales. That's over 90% of your paid-for clicks wasted. 
SOS Creativity, your digital marketing partner in York
We understand that outsourcing your marketing to a third party is unappealing for some businesses. Outsourced marketing has a stigma of being less personal, cookie-cutter, and dry. We seek to change that. We view ourselves as an extension of the clients we work with; we view our working relationship as a business partnership rather than just a transaction.
As your partner, we promise to be: 
---
Polite, friendly, and easy to work with. Our SEO process is as effortless as it is enjoyable. 
Approachable and open to suggestions. Don't hesitate to tell us your ideas and let us make them happen. 
Respectful. Feedback is essential to developing the best possible solution for your business.  
Trustworthy. When we say we're going to deliver something, we do it on time and to the best of our experience and ability.  
Nimble. Life is full of surprises – we have the skills and expertise to adjust to any unplanned surprises easily. 
Equitable. We believe in fairness and treat all our clients with the same high level of service. 
Reliable. We only accept one outcome from our projects; a very happy client
Why choose us? What makes SOS Creativity the best choice for SEO in York?
The SOS Creativity team are close-knit, hard-working, and passionate industry experts. Our enthusiasm and passion for the industry are demonstrated in the many awards we have won as a company. 
---
2022 - Marketing & Website Design Agency of the Year

 

2021 - Digital Marketing Agency of the Year

 

2020 - Digital Marketing Agency of the Year 

 
Thanks to our extensive knowledge, we can identify areas of concern within your current marketing strategies and suggest improvements to optimise your digital marketing campaign. 
Interested? Give our team a call, and let's get the ball rolling
Please don't hesitate to get in touch to learn more about our digital marketing solutions. After a brief initial conversation, our team can audit your website and find out the score of your site's current SEO rankings; from there, we can create a tailored SEO strategy to achieve your goals.  
Give our team a call at 0800 999 1339, email info@soscreativity.co.uk, or reach out on social media. Let's discuss your future in the digital world. 
SEO audit of your website
Submit your website address to find out how you stack up with your competitors. By doing this, a comprehensive SEO report will be created for you.