Social media marketing agency London
As a social media marketing agency based in London, we specialise in helping businesses to grow by 40% in 12 months. Call us on 020 3633 9934 to get started today.
The social media marketing agency in London that is already ahead of the game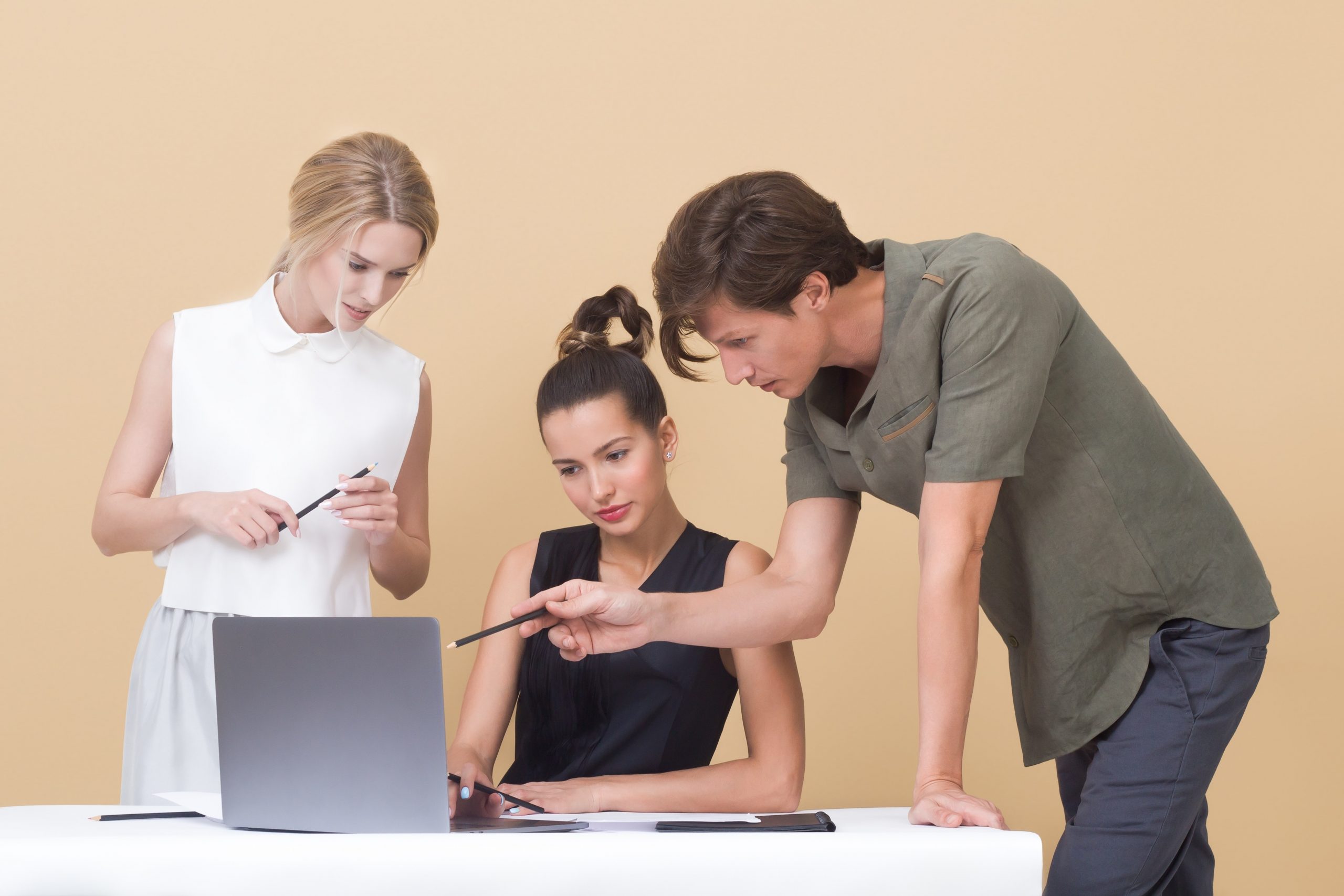 Social Media Marketing seems to be a term thrown around quite a lot recently. Many individuals and agencies are now offering support with your social media 'message' and 'planning,' promising to 'increase your following' significantly for business-changing results. What was once considered purely social platforms are now some of the most successful and effective marketing mechanisms a business can utilise, and the audience is growing rapidly every day.
It is estimated that there are currently 3.8 billion active social media users, this is an increase of 321 million in the past year, and it's only predicted to keep going up and up.
Why you should allocate your marketing budget to social media?
On average, a person has 9 different social media accounts, spending over 2 hours per day in total on social media platforms. With this incredible capacity for reaching a target audience, it is not surprising that it is predicted that the total percentage of marketing budgets dedicated to advertising on social media is to become doubled by 2023.

Furthermore, it is even less surprising to see the huge amount of new social media marketing agencies in London popping up to take advantage of this. Whether advertised as online marketing agencies, social marketing agencies or any other inspired name for a creative marketing agency in London, they are all looking to have a piece of the Social Media Marketing Agency pie, creating plenty of new companies offering social media services in London for business owners to choose from.

Considering this, we appreciate that it could feel quite daunting to any business owner when hiring a social media marketing agency. Current, well-established marketing companies in London also have plenty to offer to make the decision even more difficult.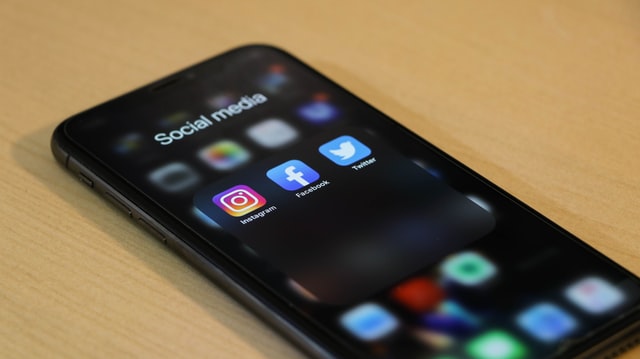 Any advertising agencies in London or marketing companies in London that don't have the resources to provide social media support, alongside their current services, are significantly reducing their revenue opportunities and, more importantly, not offering a service highly regarded by not only the best digital marketing agencies in London, but also the clients and business owners they serve.

At present, around 85% of businesses use third-party tools and services to manage their social media presence. Thus, illustrating that the majority of business owners are already fully aware of the need for experienced and trained professionals, and therefore actively seek to invest in a trusted social media marketing agency to fulfil this.
Social media audit of your accounts
Submit your website address to find out how you stack up with your competitors. By doing this, a comprehensive social media audit will be carried out for you.
How important is social media?
Many marketing agencies in London have adapted, upskilled and 'added' social media marketing to their services to 'move with the times,' and many of them have done this to great success. Although, this is not always the case. Unfortunately, when marketing firms in London have been unable to adapt in this way, clients and their brands have been left behind, missing out on an important marketing channel, negatively affecting their exposure and revenue.

This can sometimes lead to the 'passing off' of clients to external social media marketing agencies that do not know the client, never having met or communicated with them. This can sometimes still be very effective for the client, but only if the agency implements and monitors mindful, detailed processes to ensure that all external parties share the same values and work ethic.

If these are not in place, this is where a business' content can sometimes lose their message, personality and, or purpose on their social media channels. This can be seriously detrimental to some brands as 50% of consumers say that they follow brands on social media to learn about new products and services, and over 80% will unfollow a brand if they don't like the content.
Best digital marketing agency in London
At SOS Creativity, we pride ourselves as a multi-award-winning social media agency in London with a true difference and genuine passion for harnessing the power of social media marketing, whilst making our clients stand out from the noise by getting to know them to communicate their individuality with well developed, thoughtful and up-to-date strategies.

Our team are not only creative and educated on the matter but also constantly evolving our approach and tactics to keep moving with the ever-changing world of social media. Our modern, fresh approach to delivering well-established services has led to great success for our clients because we are completely immersed in it, it is what we do, it has not been a 'pivot.' It has not been a side step to further service our clients in a new arena, it is what we live and breathe, it is our purpose and our passion. It is what we are good at.
Your social media marketing PARTNER
One of our goals is to become the best digital marketing agency in London, and many of our clients already believe we are there. Having said this, we also don't want just to be known as the best social media marketing agency in London; we want to be known for the values for which we are built on and the assurance we provide as we endeavour to be known as a 'Polite, Approachable, Respectful, Trustworthy, Nimble, Equitable and Reliable' company.

We strive to be highly commended for our service first, closely followed by our attention to detail through an especially skilled and adaptive team. This is what we believe makes us stand out from other Social Media Marketing Agencies in London.
With the services SOS Creativity delivers, we are on track to quickly become one of the best Digital Marketing Agencies in London. Specialising in the Financial and Retail sectors, we can help raise online profiles and deliver highly effective marketing and website services, which we are proud to say has been proven to result in a 40% growth in as little as 12 months.

Getting to know our clients and their prospective customers is at the epicentre of our service. We believe it is the only way we can offer a truly bespoke service to each and every one of our clients, ensuring optimal results across all their social media channels.
Want to find out more about social media marketing for your business?
So, if choosing a social media marketing agency in London has felt overwhelming, let us make this easy for you.
Get in touch for your free consultation to see if we can help you with our tailor-made service and authentic passion for helping people and being the P-A-R-T-N-E-R service everyone wants, and more importantly, deserves.
Read what some of our clients have said

---
SOS Creativity have revolutionised how I look at my marketing and business growth. Their friendly, innovative and professional service has been the best singing my business has made. They 'just get' me and my business 100%. I would be lost without them. I would recommend their service to any business or professional.
Gareth Thomas - Scholars Therapies
---
SOS have been managing my company marketing for a number of years, always found them to be a pleasure to work with, would highly recommend. Their insights and ideas have always been great.
Aaron Cullen - Fortify Consultants
---
SOS Creativity has been managing AJ Properties' marketing activities for the past few months and have been a pleasure to work with! The Team at SOS are professional and polite, the communication is consistent, and they are very responsive to any changes we make. They always provide a friendly and top quality service, and we are really happy with the work provided so far. Highly Recommend!
Andrea McCarrick - AJ Properties
---
I was very happy with Stephen's services. He understood my needs and came up with great solutions. I will use SOS Creativity again and recommend their services to anyone who needs assistance with their social media.
Chris Phillips - CJ21 Properties