As a Bolton web design and digital marketing agency, we specialise in helping Bolton, Greater Manchester & Lancashire-based businesses to grow by 40% in 12 months. Call 01204 292 388 for a free website consultation today.
Bolton web design that works backwards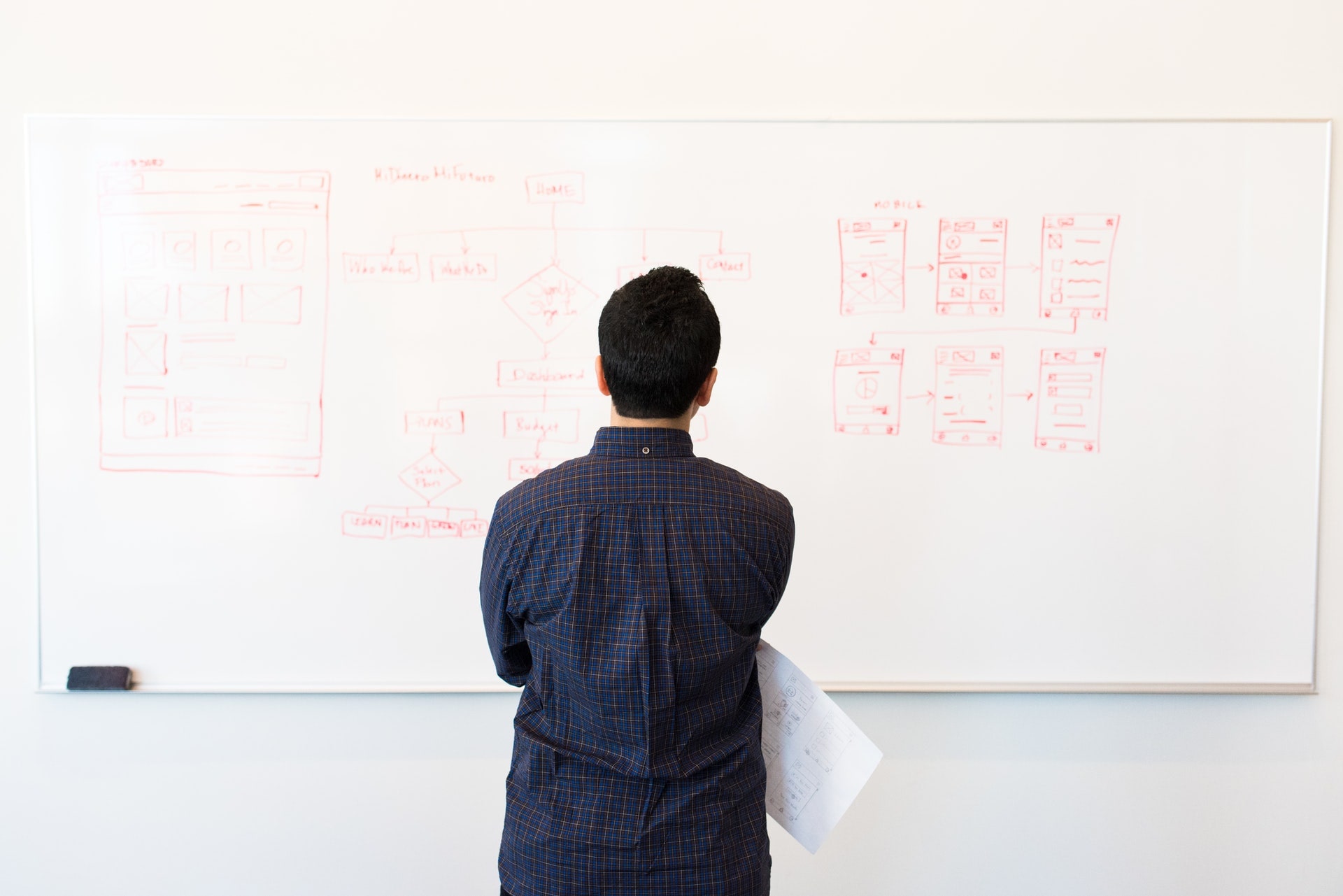 As a Bolton based web design company, we start by understanding where you want to end up. The best approach to helping you achieve growth is by first defining what that means to you - and then creating a web design strategy to make it happen.
This tried and tested approach allows clients across Bolton to attract, engage and convert their perfect customer. It's thanks to this process that we have a perfect five-star Google review rating.
Your Bolton based web design team
Our team of Bolton web developers have more than 25 years' experience, with a particular focus in the retail industry. We are a web design agency that sees ourselves as part of your in-house team.
Your business gets the best of both worlds: A temporary team of expert web designers that work seamlessly to deliver what you need. You supply the vision, and we'll bring the expertise to make it happen.
We have a strict set of core values as a business. We are not a supplier; we are your PARTNER:
Polite, friendly and easy to work with. Our web design process is as effortless as it is enjoyable.
Approachable and open to suggestions. Don't hesitate to tell us your ideas and let us make them happen.
Respectful. Feedback is an essential part of developing the best possible solution for your business.
Trustworthy. When we say we're going to deliver something, we do it on time and to the best of our experience and ability.
Nimble. Life is full of surprises – we have the skills and expertise to adjust to new developments with ease.
Equitable. We believe in fairness and treat all our clients with the same high level of service.
Reliable. We only accept one outcome from our projects, which is a very happy client.
Technical audit of your website
Submit your website address to find out how you stack up with your competitors. By doing this, a comprehensive technical audit of your website will be carried out for you.
Here's how we create your ideal website design
We start with a consultation, where we learn about your business, its objectives and its ideal audience. Once we fully understand what you need, we can begin the design stage.
Design
The first step is to design your website using Adobe XD. This is where we create the wireframes that will allow your website to hit your strategic objectives.
Review
Once the design is completed, you review and feedback on the design. We don't move on from this process until you're happy.
Develop
When you're ready to proceed, our next step is to create a functioning version of the design in our development environment.
Test
During this phase, we examine the website's design and functionality to make sure it's robust. This includes a stress test, usability test and responsiveness test.
Sign off
Only when you're happy with the results will we move onto the next stage, which is to review the functioning website with you and make sure everything's ready for sign off.
Launch
Once you are satisfied and the website is signed off, the final step is to launch the website and complete an extensive post launch checklist.
Technical audit of your website
Submit your website address to find out how you stack up with your competitors. By doing this, a comprehensive technical audit of your website will be carried out for you.
Advantages of bespoke website development
There are so many websites on the internet and you as a business must stand out from the crowd. Using a theme or builder won't do you justice, nor will it make it easy to come out on top of your competition. Bespoke websites are built from the ground up to serve the needs of your organisation and your users.
Here are the 3 points covered:
Tailored to your business
Better performance
More secure
3 benefits of having a one-page website
A one-page website works similarly to a landing page, in that it contains everything relevant to your product or service without needing to click elsewhere. More and more companies are choosing them over, elaborate multi-page sites to meet the needs of their businesses.
Here are the 3 points covered:
Better load speed
Higher user engagement & conversion rates
Making changes to the site is much easier
Do you only offer Bolton web design?
We have been offering web design to Bolton and the surrounding area for several years, and we have thrived because we place our customers at the centre of everything we do.
But we are officially a full-service web design and digital marketing agency. That means we have the flexibility to help you achieve exactly what you need.
In addition to web development, we also provide comprehensive e-commerce solutions, bespoke developments, integration, extended business processes, large traffic and volume of orders. We also deliver integration services which support campaigns in multiple channels to support unified customer journeys:
Mobile | E-commerce | Stores | Marketplace | Business intelligence | Customer insights | Loyalty | POS | Supply chain | Infrastructure | Project management
Technical audit of your website
Submit your website address to find out how you stack up with your competitors. By doing this, a comprehensive technical audit of your website will be carried out for you.
Read what some of our clients have said
I appointed SOS Creativity to create a website which followed through my new branding for Hexagon Life Planning Services Ltd. Stephen took the care to consult with me on the relevant content, look and feel of the website and produced a carefully considered site that incorporated all the branding and material I needed to get me started.
Stephen has thoughtfully considered all of the branding I wanted to carry through and has created pages that reflect my branding elsewhere, creating a consistent feel to the marketing I have been doing. Stephen has also been very patient, amending where required and carrying out instructions with speed and efficiency.
Thank you to Stephen and his team at SOS Creativity for making the process as smooth and trouble-free as possible and I look forward to working with you on future projects with my website.
Carolyn Richardson - Hexagon Life Planning Services
AJH would like to thank Stephen at SOS Creativity for transforming our online presence, and no doubt growing our customer base through our new website. From the minimalistic details, I wanted to include in my content to sending an awful lot of photos for him to look through and decide which ones would fit perfectly into my website and tailored to each individual job. Nothing was too much trouble!
SOS have developed me professional letterheads, set up new email accounts, linked my social media pages to my website and took all of my ideas into consideration and came up with a fantastic website that exceeded my expectations. Stephen and the team at SOS Creativity has gone to the extra mile for me and I would not hesitate to recommend them to any of my clients, customers or friends in the future.
Thanks again!
Ash Hall - AJH Decor
We needed somebody to fully design, develop and launch our new company website which, Stephen at SOS creativity took care of for us and did a fantastic job! We received a smooth, reliable and very helpful service where nothing was too much trouble and was overall value for money.
I would highly recommend these guys and thank them for their hard work!
Damian Whitley - Blue Arc Electrical
Finding SOS creativity was a relief to start my first web based project. Stephen took the time to listen and interpret into a plan what I wanted and how the site should function and target my audience.
SOS helped turn my idea concept to a reality for what is now the Vlogview website. The professionalism, courtesy and quality are second to none and I highly recommend business with them.
Kellum Cudjoe - VlogView
We had a bit of trouble in the past with outsourcing our website to a company who, unfortunately, didn't fulfil our requirements or needs. We came across SOS Creativity who fixed all the issues we had and proved to us that they are an absolute pleasure to work with.
Regardless of their busy schedule, they always make time for us whenever we require their assistance and always make themselves available to help, always providing excellent service each time. They also always deliver what we ask them to as well as bring brilliant ideas and recommendations to the table.
We are more than pleased with how SOS Creativity has helped us so far, and we can't wait to see the results they provide for us once our website is completed. We definitely would not hesitate in recommending them to anyone.
Tom Lawlor - Card and Party Store