Award-Winning Manchester Web Design Agency
Stand out with Manchester web design with multi-award-winning web design specialists SOS Creativity.
Call our team today on 0161 327 0427 and unleash your digital potential. 
Captivate Your Audience - Manchester Web Design Mastery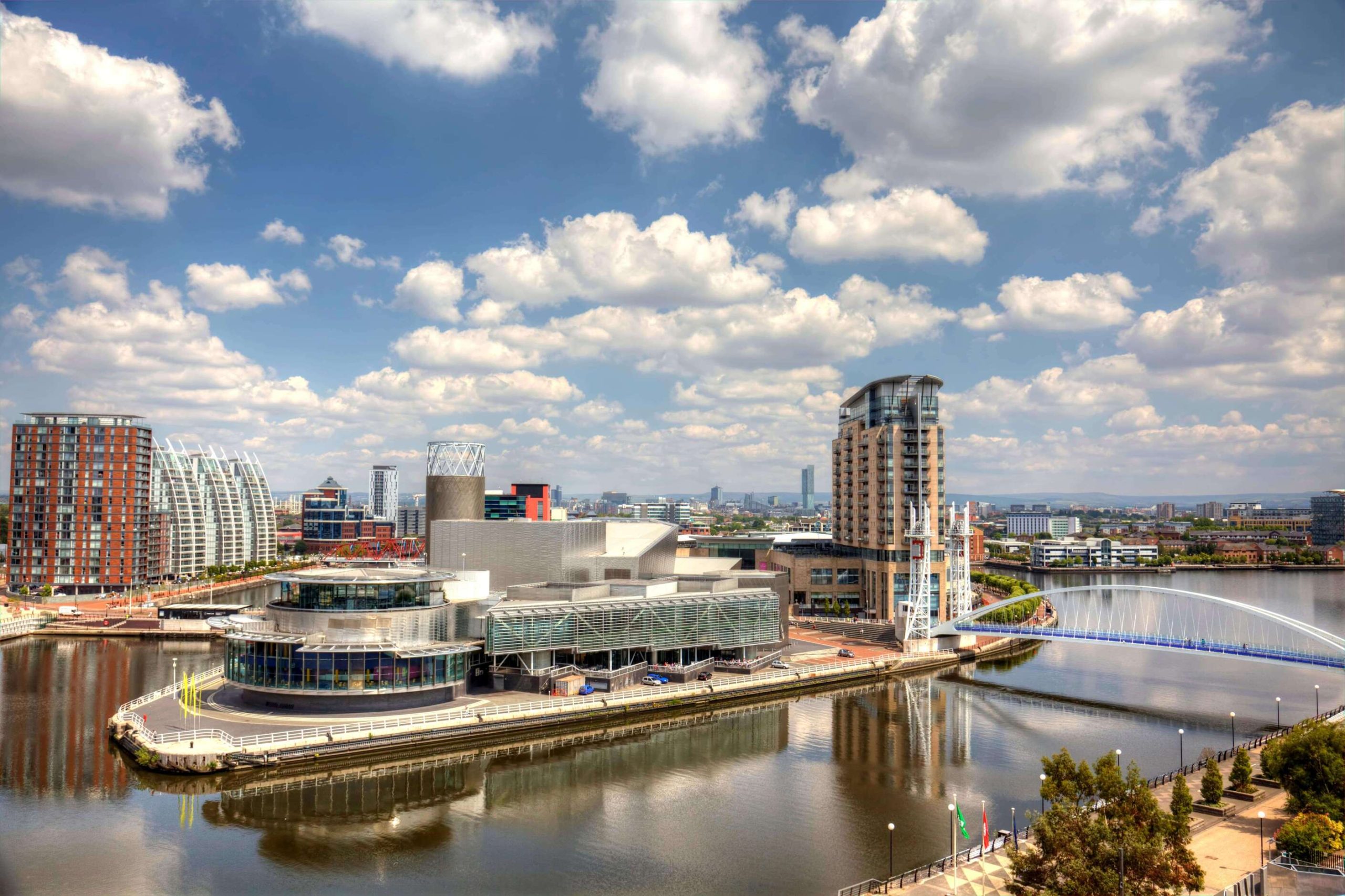 Manchester, often hailed as the heart of Northern England, is a vibrant blend of history, music, and commerce. This dynamic city, known for its rich industrial past and cultural contributions like the iconic band Oasis and its two major football clubs, attracts business professionals and tourists from across the globe. Undoubtedly, Manchester stands as a prime location for burgeoning businesses.
Your digital presence is the cornerstone of your enterprise. A strong online foundation is paramount, for without it, the very essence of your business could be at risk. As a Manchester Web Design agency, our in-depth understanding of the city and its nuances allows us to customise our offerings to meet the unique demands of the Greater Manchester area. After all, the preferences of someone in Salford might differ from those in Wigan or Bolton - subtleties only those deeply rooted in Mancunian culture would discern. As the winners of Marketing & Website Design Agency of the Year 2022, we pledge unwavering commitment to excellence, ensuring our clients always receive top-tier results.
Our website design process – How we deliver our award-winning results
As a web design agency in Manchester, we provide all our clients with reliability. You can count on us to deliver high-quality results every time. We achieve this through our detailed 6-step website design process, which is as follows:
Design
Using our award-winning skillset, we design responsive websites, considering your branding and company ethos. Building a website that reflects your company persona and provides a digital home for your business. 
Review
Once the design is completed, we will then arrange a meeting. This is your opportunity to provide feedback on our designs and help us better tailor the website to your needs.
Develop
Once you're happy with the proposed designs, we will begin our development process, creating a fully-functional website. 
Test
Once development is complete, the next step in our process is testing. During this phase, we conduct a series of stress, usability, and responsiveness tests. 
Sign off
With the tests passed, the next stage is review & sign-off. During this stage, we arrange another meeting to discuss the completed website, receive any final feedback and sign off the project.  
Launch
Once you're happy to sign off on the project, we will begin our launch phase. This starts with releasing the website to the internet and completing our extensive post-launch checklist.
Award-Winning Open-Source Web Design Agency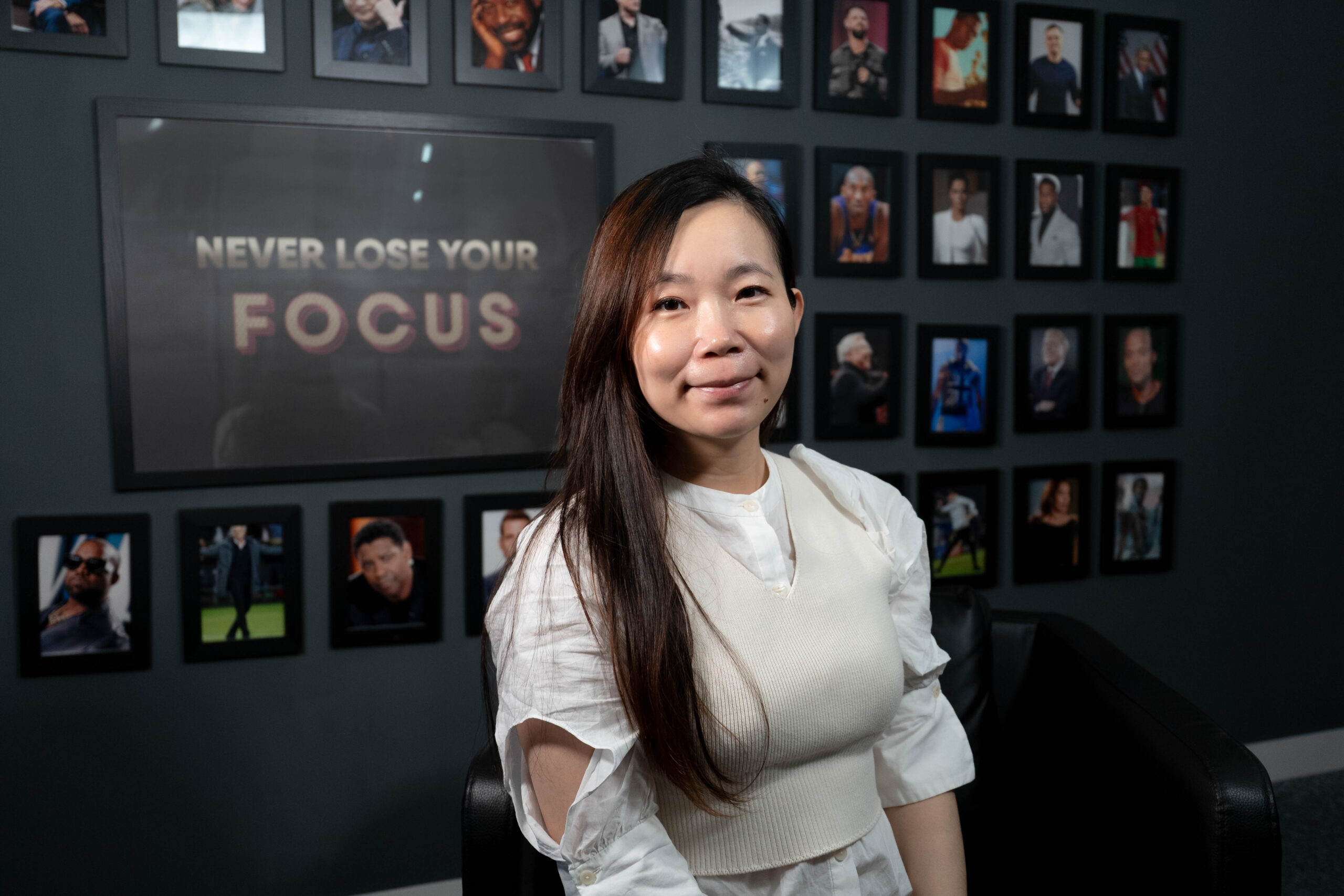 When building a website for your business, you're left with a decision: open source or proprietary software. But what's the best fit for your business? Our Manchester web design team believes that open-source platforms win on two primary fronts: stability and adaptability.
Choosing open-source website development ensures you retain full ownership of your site. With proprietary CMS, you might be left without site source code rights. Since open-source platforms come with accessible source code, they can be moulded to fit your specific requirements. This adaptability has nurtured a vast community that has crafted an extensive array of plugins and templates for diverse needs. Moreover, the transparency in open-source platforms ensures heightened stability. When issues arise, the vast community swiftly identifies and addresses them, starkly contrasting to proprietary platforms where updates and fixes can be sluggish.
Why Choose WordPress for Manchester Website Design?
WordPress, an open-source content management system, is behind approximately 40% of websites worldwide, and for a good reason. Its unparalleled flexibility can mould any web vision, from blogs and forums to eCommerce stores. Notably, The US White House's official website runs on WordPress!
For eCommerce, WordPress with the WooCommerce plugin is a stellar choice. This plugin, chosen by over 99% of WordPress eCommerce sites, brings robust features, including order tracking, inventory management, and more. Another feather in WordPress's cap is its innate SEO-friendliness, as WooCommerce offers excellent SEO optimisation avenues.
Why Choose Magento for Web Design in Manchester?
Magento is crafted for eCommerce website development. Its in-built features offer a dynamic shopping cart system, granting deeper control over your site's user experience and functionality—vital for cart retention tactics. Regarding SEO, Magento presents many tools geared towards optimising web visibility.
Running on MySQL and written in PHP, Magento permits integration of many backend systems, with Salesforce being a notable choice. Magento storefronts can be enriched with diverse JavaScript widgets, further customising the eCommerce experience.
Technical audit of your website
Submit your website address to find out how you stack up with your competitors. By doing this, a comprehensive technical audit of your website will be carried out for you.
Why Choose SOS Creativity for Manchester Web Design?
What sets SOS Creativity apart in a market flooded with web development agencies when it comes to Manchester web design?
Our track record speaks for itself. We have successfully delivered high-quality websites for a diverse clientele across multiple sectors. Additionally, we take pride in our dedicated in-house marketing squad. Alongside crafting your website, our marketing professionals chalk out comprehensive strategies to elevate your brand's presence. After all, launching a new website without utilising digital marketing is like starting a business without telling anyone. Our determination and skill in web design and marketing are represented in the many awards we have won.
2022 - Marketing & Website Design Agency of the Year  
2021 - Best Web Design & Development Company  
2017 - Online business of the year - E3 Awards – Finalist 
SOS Creativity, Your Manchester Web Design Partner
As a Manchester web design company, we have a strict set of core values, seeing ourselves as an extension of your team, not merely a web design agency; we are your PARTNER.
---
Polite, friendly, and easy to work with. Our process is as effortless as it is enjoyable.
Approachable and open to suggestions. Don't hesitate to tell us your ideas and let us make them happen. 
Respectful. Feedback is essential to developing the best possible solution for your business.  
Trustworthy. When we say we're going to deliver something, we do it on time and to the best of our experience and ability.  
Nimble. Life is full of surprises – we have the skills and expertise to adjust to any unplanned surprises easily. 
Equitable. We believe in fairness and treat all our clients with the same high level of service. 
Reliable. We only accept one outcome from our projects; a very happy client
For Open-Source Website Design in Manchester, Call SOS Creativity
If you're interested in web design from SOS Creativity and would like to speak to an associate, please don't hesitate to get in touch; we're always looking for new and exciting clients ready to deliver creative and innovative solutions to their challenges.  
Please contact our web design company at 0161 327 0427 or email info@soscreativity.co.uk. Let's discuss your company's future in the digital world.